Do you know that Indian Vedic Calendar depends on the movement of the moon? The festivals and religious activities take place according to the position of the moon around the earth on that day. One such festival, which is directly related to the position of the moon, is Ekadashi. To know more about Ekadashi, you have to read this article.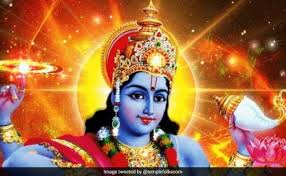 Ekadashi Meaning

Ekadashi refers to the number 11 in Sanskrit. It means 'eleventh day'. It refers to the eleventh day of a fortnight. This fortnight starts from the new moon day or Amavasya and ends on the Poornima or full moon day. There are two fortnights in a month in a Hindu calendar. The first fortnight is when the moon is in its waxing phase. This is Shukla paksha or the bright fortnight. On the eleventh day, the moon acquires 3/4th of its shape.

The second fortnight or the waning phase of the moon is referred to as Krishna Paksha or the dark fortnight. On the eleventh day of this phase 3/4th of the moon disappears in darkness. Hence, it is known as Krishna Paksha Ekadashi.

Ekadashi Significance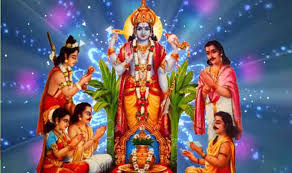 Ekadashi is a day dedicated to Lord Vishnu. Fast is observed on this day in order to dedicate the complete day to the worship of Lord Vishnu. Devotees chant Vishnu Mantra, read scriptures like Bhagavad Gita and Srimad Bhagavatam and sing bhajans which are glorifying Lord Vishnu.
Ekadashi Benefits

There are many benefits of Ekadashi vrat:

In Padma Purana, Lord Vishnu has said that Tulsi leaves, Kartik month and Ekadashi day are his favourites. Therefore, a fast on Ekadashi's is sacred.
Scientifically, the atmospheric pressure on the earth is least on Ekadashi. Hence, eating little on this day would be most productive. It will cleanse your system and cut off the body fat.
It cleanses the body from any disease or problems caused due to bad eating habits.
Dieticians prescribe fast on a fortnightly basis, therefore this fast serves both the purposes to cleanse your body and also clean your soul.
Fast and dedication to God will help you meditate and keep your mind focused on future goals.
Ekadashi is Lord Vishnu's favourite day, hence wishes prayers on this day does not go unanswered.
Purana mentions that keeping an Ekadashi fast frees devotees from their sins.
Ekadashi Vrat

Ekadashi vrat or fast starts from the night of the previous day till the morning following Ekadashi day. You cannot take anything related to the family of beans, pulses, lentils, rice and grains during this fast. You can only eat fruit, juice, and water on this day. The fast should not be very strict and you must not starve yourself. The science behind fast is that heavy food makes you lethargic and you don't remain sincere towards worship and prayers. Hence, if you eat light, you stay alert and dedicated. Eating non-veg items, tobacco, and alcohol are prohibited.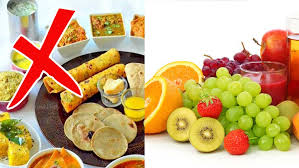 Ekadashi vrat ends the next day morning. Those who have kept Nirjala fast (fast without water) should end their fast with juice or milk and those who drank water on Ekadashi can end their fast with grains, pulses and any vegetable except onion and garlic.

Ekadashi Bhajan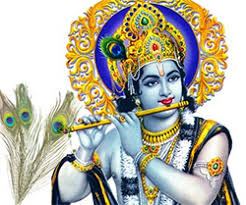 On Ekadashi, you must listen and sing Bhajans of Lord Vishnu. Lord Rama and Lord Krishna are two of the most famous avatars of Lord Vishnu. You can sing songs of Lord Krishna like 'Mere to Girdhar Gopal', "Payoji Maine Ram Ratan Dhan Paayo'.

Ekadashi Story

The Paap Purush created by Lord Vishnu hides behind grains. Hence grains are not eaten during fast on this day. He was finally freed of sins by Lord Vishnu.
Fasting Rules

Ekadashi fasts are the most sacred according to Hindu Vedas, hence you must follow Ekadashi rules. You cannot eat grains, beans, pulses or lentils on Ekadashi. You must eat light food like fruits. Water and juices are allowed on Ekadashi, even though some devotees refrain from water as well. Don't pluck Tulsi leaves on this day, tulsi leaves are to be plucked the previous day.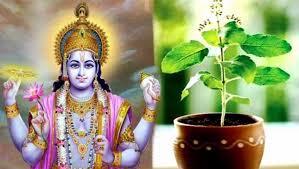 With the fast you must :

Take out time to read religious literature like Bhagavad Gita and Srimad Bhagavatam
Visit Lord Krishna temple and donate some money or food over there
Chant the mantra of Krishna, "Hare Krishna".
Recite Sri Vishnu Saharsanam
"Om Narayanaya Vidmahe Vasudevaya Dheemahi Than no Vishnu Prachodayaat"

It means "Let me meditate on Lord Narayana. May Lord Vasudeva give me higher intellect. And let Lord Vishnu illuminate my mind."
Ekadashi Importance
It is an important day to get close to Lord Krishna. It comes twice a month. Therefore, two times in a month you can dedicate your day in the service of God. It will help you get rid of your sins and start living a peaceful and pure life.