Vidya Gopala Mantra is a powerful shloka in Sanskrit was released on Jan 2007 and is sung by K.S.Chitra. It's a mantra recited while worshipping Lord Krishna. Reciting the mantra has several positive effects on the family and the individual, especially students. This mantra is very popular in South India. North Indians too are showing an inclination towards this mantra due to its profound effects.

Vidya Gopala Mantram
Krishna Krishna Haree krishna
Sarwanja Thwam Praseedamee
Rama Ramana Visweesha
Vidyamashu Prayachamee…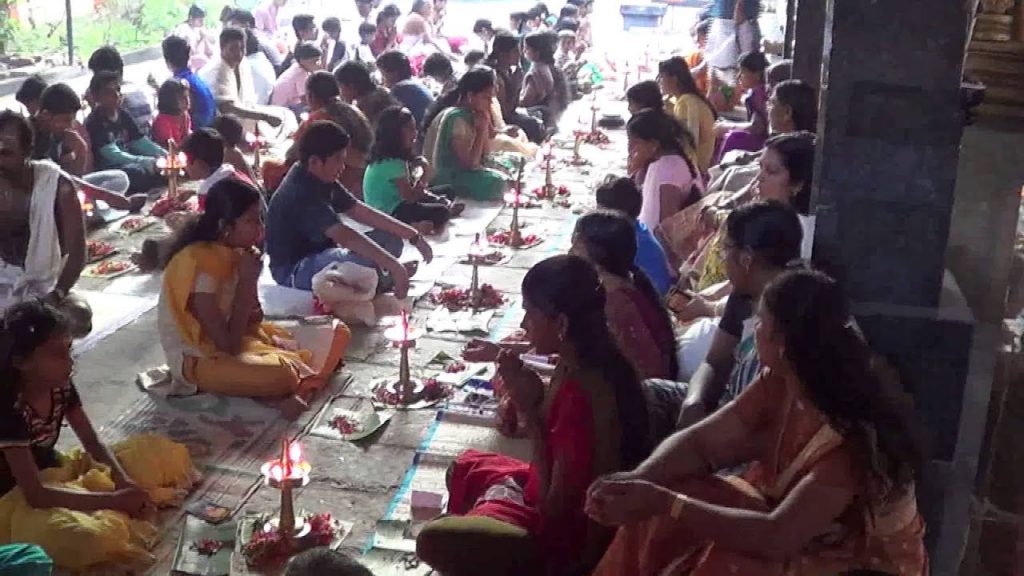 Vidya Gopala Mantra Meaning
Sri Krishna is Gopala and attracts everyone with his flute. Cows stop eating grass and calves forget to drink milk. River Yamuna too flows slowly to listen to his flute music. This mantra praises Shri Krishna, who is in Raja Gopala form.

This mantra is a combination of Sri Rajagopaala Mantra's 18 letters and Sri Pancha Dasakshari's of Sri Vidya 15 letters.

In fact, Lord Krishna symbolizes Gopala Sundari, which is a combination of Lord Krishna and Goddess Lalitha. This goddess is the Tripura Sundari and the ruler of the universe. Intellectual skills and scholarly skills are the fruits of this mantra.

The Benefits
Vidya Gopala Mantra Benefits include lasting and phenomenal effects on children. The mantra has the potential to enhance children's knowledge and memory power. In fact, the mantra is perfect for anyone who has the quest for knowledge and aims to improve grasping powers.

You will realise the hidden potential of your mind and emphasise on dreams and talents. It also rewards you with prosperity and help develop an approachable and respectable attitude.

That's not all. Those reciting this mantra regularly will enjoy a fruitful relationship with their partner. It also grants the boon of a child. The mantra also has healing powers and helps promote peace of mind and clarity.

The Procedure to chant this mantra
It's preferable to sit down before an idol or a photo of Lord Krishna. It's also great to light an incense stick and use a tulasi japa chanting garland or mala to derive maximum benefits. The mantra starts giving results on the completion of 10,000 chants. For this reason, you should complete a specific number of chants everyday.

It's important to note that if a girl student is chanting this mantra, she should not chant during her menstrual cycle. One should also bathe and put on fresh clothes before sitting to recite the mantra.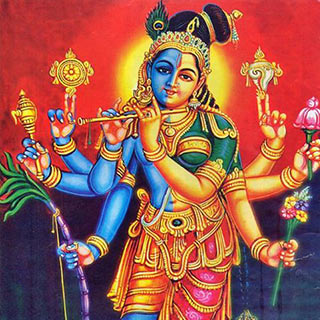 Vidya Gopala Mantra Archana
Sree Rajarajeswari temple at Vazhappully witnesses Vidya Gopala Mantra archana once every year. Homam takes place to invite Lord Vishnu and, children chant the mantra 108 times followed by the archana.

A thread with eight pavithra knots are given to children. However, it's first energised for 21 days before Bhagavathi. Energizing the thread helps attract superior powers that help derive maximum benefits. Prasadam is given along with Sree Rajarajeswari Devi Pen for writing. It is believed that using this pen for examinations brings success and wisdom to students.

Prominence in Kerala
Vidyarambham celebrated in Kerala is another ideal time to recite this mantra. This Hindu tradition introduces children up to 3 years to the world of knowledge. "Vidyarambham" is the combination of "Vidya" meaning knowledge and "Arambham" meaning beginning. The festival praises goddess Saraswati in all her glory. The ceremony takes place on the last day of the Navarathri Festival.

The importance of this mantra can also be seen during Krishna Janmashtami. It also helps make the procedure more lively and colorful.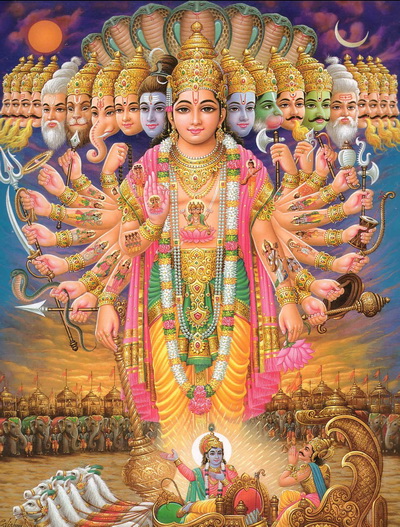 Conclusion
Vidya Gopala Mantra is your key to live and experience an enriching life. It's a great way to understand the purpose of your existence and get clarity on achieving your goals. Nurturing your mind helps increase your confidence in new jobs and new gatherings. You will find a way to nurture and enhance your relationship with your spouse and other relations.