Yantra is a Sanskrit term which is a fusion of two words 'Yan' and 'tra'. 'Yan' refers to holding one's attention and 'tra' refers to instruments/apparatus. Yantras are instruments which attract good energy and helps you to overcome bad energy through the help of meditation and chanting of mantras. Accompanied by the power of mantra, yantras can create certain forms of vibrations around you which keeps your mind away from emotions like fear, negativity, depression, confusion, and sickness. Hence, once free from bad thoughts your productivity and efficiency automatically grow, and you are able to achieve growth and progress in your life. Therefore, whenever someone is suffering from a particular doshas astrologists in India, and worldwide, resort to yantra remedies to cure the ill effects of a certain planet.

Yantra Structure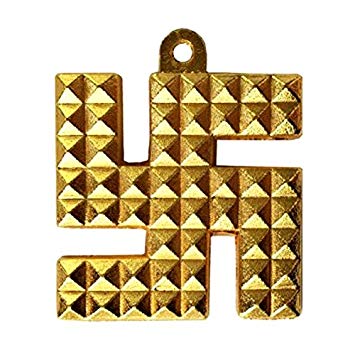 Yantra is used to invoke a deity by chanting the specific mantra. You can chant the mantra during meditation at home/ office. Yantras are combinations of various geometrical shapes which stand for different cosmic energies. For example, triangles denote Shiva/ Fire,  circles represent Air/ Movement, dots signify focal point or main deity of the Yantra. In addition, there are Hexagons, Octagons, Squares, Lines and Symbolic lotus petals that represents Shakti, 8 Directions, Earth, and Purity respectively. In fact, the Star is a common factor in most of the yantra and it represents the union of Shiva and Shakti. Moreover, there is an engraving of four gates facing four cardinal directions on the outer boundary.

How does Yantra work?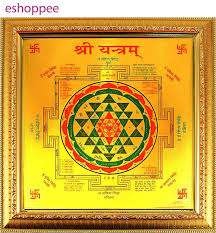 Yantra is a powerful remedial instrument. It can be an engraving on gold, silver, copper, crystal, birch, Vishnu stone or Shaligrama. The first step to activate a Yantra is to give it a Pran Pratistha or life. After which you bathe it with milk, orange juice, and honey on a full moon day. In addition, light an incense stick or dhoop in front of it. Offer it fruits or raisins and place it on a pedestal or appropriate part in your house.
The power of yantra increases with the use of mantras. The reason for this is that a yantra is dedicated to a particular deity. When you chant mantras of that deity, the cosmic powers of the yantra come alive. In addition to chanting of mantra when you do regular puja of the yantra, its power becomes limitless. Moreover, you will be blessed with wealth, health and happiness. A yantra gets fully alive on the days of Maha Shivratri, Holi, and Diwali. 

Types of Yantra And Yantra Remedies

Shree Yantra – Goddess Lakshmi, the Goddess of Wealth is the deity of this yantra. It helps in the accumulation of wealth.
Kuber Yantra – The deity this yantra represents is Lord Kuber. Place in your house or workplace(office) for financial benefits.
Lakshmi Yantra – It is also a Goddess Lakshmi yantra. It brings prosperity and removes finance related problems.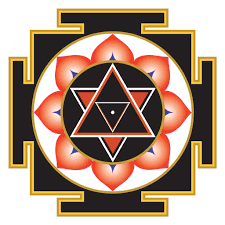 Mahamrithyunjay Yantra – Lord Shiva is the Deity of this Yantra. It blesses with good health. It prevents premature death.
Saraswati Yantra – Worships Goddess Saraswati(Knowledge). Students should place this yantra on their study table. It blesses them with memory and power of learning.
Navgrah Yantra – It is a Vastu remedies yantra. This mantra checks bad influences of all nine planets on your life and welcomes the positive effects, making the life peaceful.
Vyapar Vridhi Yantra-The use of this yantra helps increasing the sales and profits in the business. Hence, keep it in your office.
Ganesh Yantra – This yantra prays God Ganesh who helps in fulfilling all the wishes and brings prosperity in life.
Vastu Remedies Yantra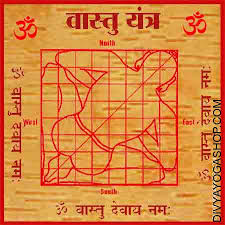 Vaastu Yantra is a highly powerful element that eliminates the defects of your Vaastu at home or at the workplace. Besides, continuous chanting of the mantra written on it will emit such positive vibes at your home or workplace that negative forces will be driven away. Hence, it will bring an end to your Vastu problems.
Mantra for Vaastu Yantra
Om Anugraha Rupaya Vidhmahe
Bhoomi Puthraya Dhi Mahi
Tanno Vaastu Purusha Prachothayat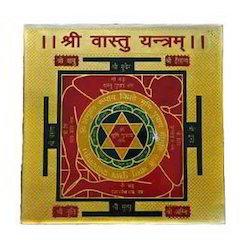 How to Use Vastu Yantra
There are certain directions for using a Vastu Yantra
It should face the East or the North.
No one should touch it.
Wash it with rose water or milk, rinse and wipe it
Put dots of sandalwood paste on the 4 corners and in the center.
Light a candle/lamp/ or an incense stick in front of the Yantra.
Chant the mantra.