Sri Mookambika Temple is located in Kollur Village in Karnataka. It is nestled at the base of the Western Ghats in Udupi District. Here, Parashakthi is worshipped as Mookambika Devi.

Sri Mookambika Temple History
This temple in Kollur has been in existence from the time of Sri Adi Shankaracharya (8th Century AD). A Hosangadi King, Venkanna Chavantha, converted this temple into a stone structure in the 11th Century. Later, the Keladi Dynasty made many land grants to this temple. The Maharajas of Mysore and the Maharajas of Travancore have also donated precious jewels to this temple.
Further, an 18th Century Kannada kavya, called Keladi Nrupa Vijaya, contains several references to this temple.

Some Interesting Facts About This Temple

Major Festival: Navratri is indeed a huge occasion here, with the highlight being the Vijayadashami celebration. Besides this, the temple's annual festival occurs during March-April.

Location of the Temple: Kollur Mookambika Shrine is in Karnataka Udupi District, set against the lovely backdrop of the Kodachadri Hills.

Sri Mookambika Temple Hours: Usually, the temple is open 5:00 am to 1:30 pm, and 3:00 pm to 9:00 pm. The timing may vary slightly on special days like Navratri and other temple festivals.

Want to know more about festivals, poojas and other details? Visit the temple's official website – Sri Mookambika Temple Website

Special Features of this Temple: The Devi is represented in the form of a Lingam. The left side of the Linga embodies the three Shaktis – Mahakali, Mahalakshmi, and Mahasaraswati. The right side personifies the Trimurthis – Shiva, Vishnu, and Brahma. A golden line separates the two sides.
Special Deeparadhana: A special ritual called Salam Managalathy, started when Tippu Sultan visited this temple, still continues.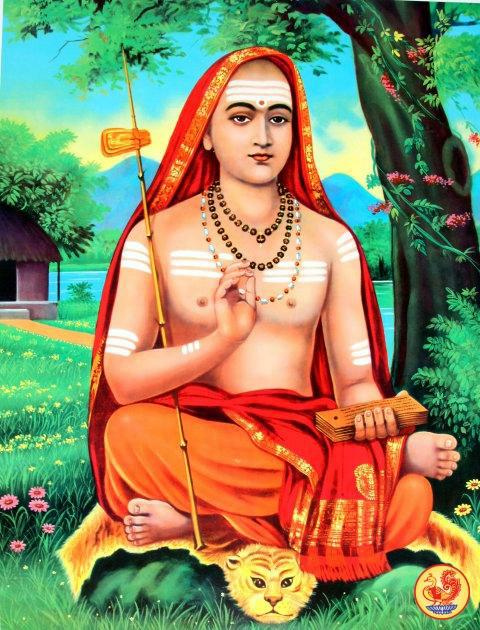 Sri Mookambika Temple Dress Code: Men should not enter the temple in shirts, t-shirts, shorts, Bermudas, lungis, etc. Preferably, they should wear Dhotis and upper cloth. Similarly, women should wear a sari or salwar/churidar suits with dupatta.

Sri Mookambika Temple Architecture: This is a stone temple with a gold plated Dwajasthambam (flagstaff) in front. There is also a Deepastasthamba decorated with sculptures.

The Deities At Sri Mookambika Temple
In this temple, the main shrine houses a Jyotirlinga that embodies all the three shakthis and the trimurtis. This deity is Devi Mookambika. Further, there is a normal Devi idol that is in front of the Jyotirlinga. Devotees also offer worship to the Ganapathy on the Deepasthambham.

The Unforgettable Legends Of Sri Mookambika Temple

Legend has it that Adi Shankaracharya brought this Devi to Kollur.

The Story of Kola Maharishi
In ancient times, the Kodachadri hills was the home to many Rishis. Once, Sage Kola Maharishi meditated here on Devi Parashakthi, to save them from an Asura named Kamhasura. This asura was powerful because of the boons granted by Lord Brahma. However, he had ignored women as a threat. When he began to meditate to Lord Shiva to correct this mistake, Devi Shakthi made him mute (Mookasura) when Shiva appeared before him. When the enraged asura went on a destructive spree, the Goddess killed him.

Sri Adi Shankaracharya
In the 8th Century AD, Adi Shankaracharya came to this region and meditated on Parashakthi. He wanted her to come with him to his home state of Kerala. The Devi said she would follow him as he walked, but he should not look back. When they reached Kollur, she muted the tinkling of her anklets and without thinking, Adi Shankaracharya looked back. He then had to install her Jyotirlinga form and her idol here.
Travel Route to Mookambika Temple
The easiest route to Kollur is through Mangalore. There are flights, trains, and buses to Mangalore from many major cities. Additionally, there are frequent bus service to Kollur. This temple is 137 km from Mangalore Railway Station.
Must-visit Places

Kodachadri Mountain: This lovely mountain on the Western Ghats is just a short distance away from the temple. There are scenic spots and many temples on this hill. Then, there is the Sarvajna Peeta here, established by Sri Shankaracharya.
Souparnika River: This river flows near the Mookambika Temple. Devotees throng here to take a dip in the holy waters.
Mookambika Wildlife Sanctuary: This site provides refuge to a lot of wildlife and a few endangered species including the Lion-tailed Macaque. The Arishina Gundi Waterfalls is also located here.
Best Sri Mookambika Temple Kollur Hotels To Stay At

The temple provides guest house facilities for pilgrims. There are a number of rooms, from dormitories to standard rooms to deluxe and air-conditioned rooms. Hotel Mahalakshmi Residency and Jyothi Residency are two good hotels nearby.
Kollur and Kodachadri Hills provide numerous pilgrimage sites and scenic destinations. As you are in Udupi District, there are numerous other temples to visit like Murudeshwar Temple, Anegudde Vinayaka Temple, and Bhagavathi Mahishamardini Temple. So, what are you waiting for? Step into the serenity of Sri Mookambika Temple in Kollur.