The Navagraha temple, or the temple of Nine Celestial Entities, is located on the Chitrachal hill of Guwahati, Assam. This temple is dedicated to the nine planets which are present in the form of Shiva Lingams. Moreover, the temple is the residence of one of the prime celestial entity, Surya or Sun. The Navagraha temple is popular for Graha Dosha Nivarana pooja.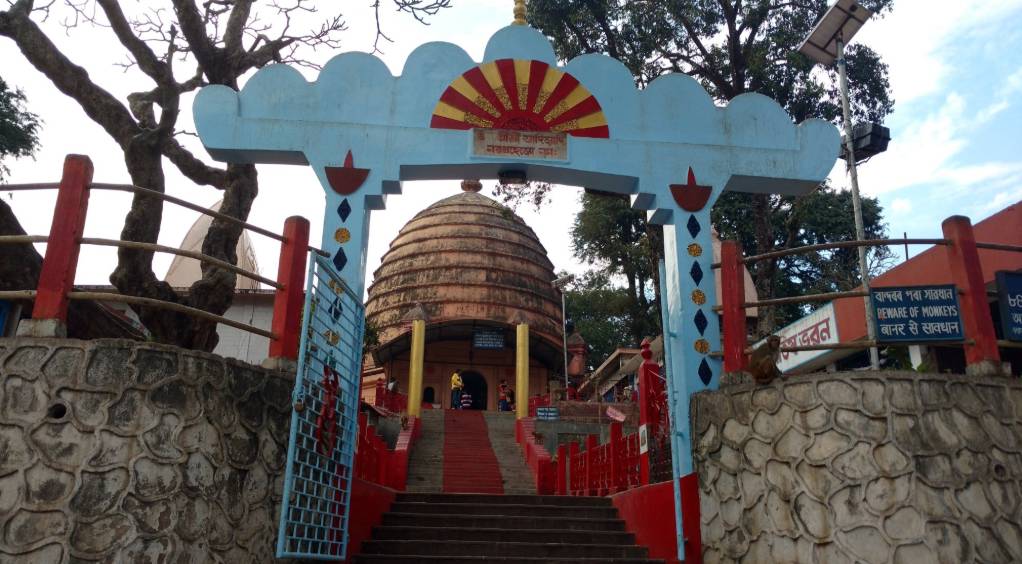 History Of Navagraha Temple

The history of Navagraha temple dates back to 1752 A.D. King Rajeswar Singha constructed the temple. The temple was partially damaged by an earthquake. However, the inner sanctum remained unaffected by the disaster. Moreover, Silpukhuri tank provides water to the devotees who come for worship at the temple.

The dome-shaped temple showcases Lord Shiva attired in different avatars representing the nine celestial bodies (Surya, Chandra, Mangala, Budha, Brihaspati, Shukra, Shani, Rahu and Ketu). The navagrahas appear to be in a ring formation. The temple's structure resembles that of a beehive.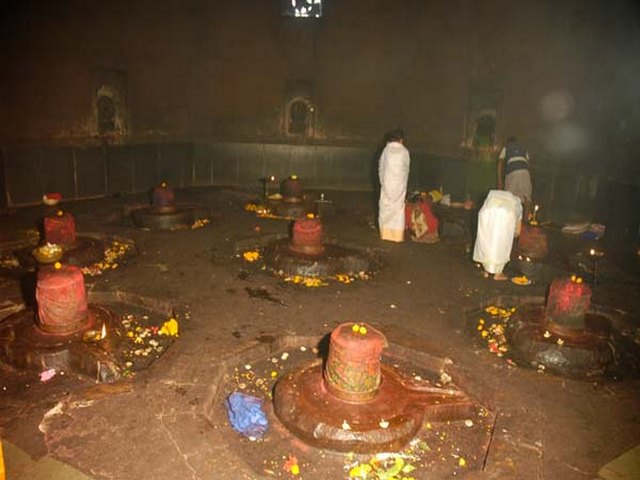 What Are The Navagrahas?
Surya or Sun – Surya consists of one wheel chariot, headed by seven horses. Moreover, Surya has a straight lock of hair. He appears to be in armour and his chest is covered with kavacha. A ring of light appears above the head of Surya. Navagraha temple in Guwahati is a Shrine for this graha.
Chandra or Moon – Chandra's outfit is white in colour.

Additionally, an aura of light surrounds Chandra. Chandra Graha is decorated with

different flower garlands.
Mangala or Mars – Mangala Graha's outfit is red. He sits on a Simhasana. He appears to be in Abhaya pose and holds weapons namely Gada, Sula and Shakti.
Budha or Mercury – Budha is in Yellow attire. Additionally, Buddha is seated in the Abhaya pose and has three arms holding Khadga, Khetaka and Gada.
Brihaspati or Jupiter – He posses golden yellow garments. He sits in the Varada pose and holds Kamandalu, Akasmala and danda.
The Other Five Grahas Are
Shukra or Venus – Usually, Shukra is dressed up in white attire. Also, Shukra has four arms and holds the weapons similar to Brihaspati. Sometimes, Shukra's hands hold Nidhi and Pustaka.
Shani or Saturn – In contrast, Shani posses black garments. He sits in the Varada pose. However, Shani's stature is less when compared with other planets. Also, Shani has a limped leg. Furthermore, Shani holds 'Danda' and 'Aksamala' in his hands.
Rahu – Rahu owns a silver chariot accompanied by eight horses. In fact, he sits in the Varda pose. He holds Khadga, Khetaka and Sula in four arms. Sometimes, he appears with two arms holding books.
Ketu – Lastly, the ninth planet Ketu, represented in dark coloured clothes. However, he appears to be in the Abhaya pose and holds the Gada. Also, he appears on a chariot accompanied by ten horses.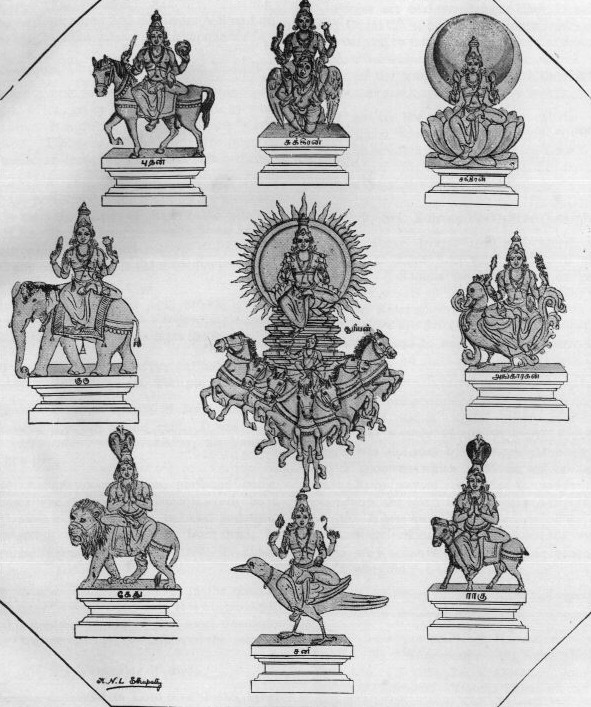 Temple Timings

Generally, the timings for visiting Navagraha temple is between 4:00 am and 9:00 pm.

Places to Visit Near Navagraha temple

Umananda Temple: This temple is famous for worshipping Lord Shiva. In fact, this place sits at the centre of Brahmaputra river on the peacock island. Therefore, Umananda temple is the only existing smallest river island in the world
Kamakhya Temple: Kamakhya temple is one of the popular Shakti Peetha of India. The temple is located on the Nilachal Hills, Guwahati. Additionally, this temple holds a special place in terms of religious importance. It is located very close to the Navagraha temple.
ISKCON Guwahati: This structure is in the city limits of 2 kms. Therefore, devotees gather to seek blessings from Lord Krishna and Rukmini in this temple.
Assam State Zoo: Another attraction is the Assam state zoo. It is a popular tourist attraction and spread across 130 acres of land. Most importantly, this zoo possesses endangered species like white tigers, single-horned rhinos, leopards, and swamp tapirs.
Pandu: The town was named after King Pandu (father of the famous five Pandavas). Additionally, the Pandunath temple is located on Tila Hills.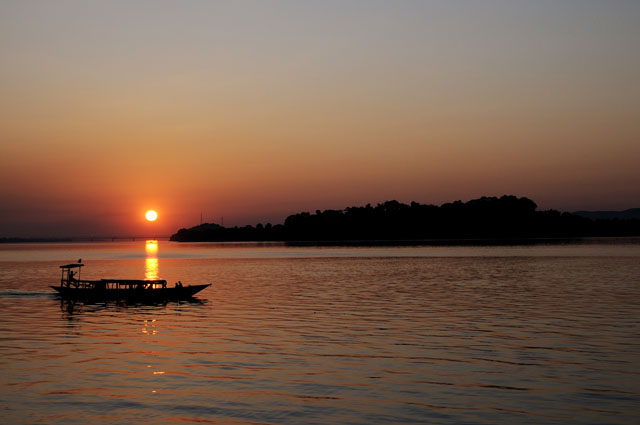 How to reach Navagraha Temple Guwahati

Airport: Guwahati International Airport is located at a distance of 24.4 kms from the Navagraha temple.

Railway: Guwahati Railway station is at distance of 3 kms from the Navagraha temple premises.

Road: You can easily locate auto rickshaw and local buses within the city limits.
Planning to take a trip down to ancient city Guwahati? Do explore the Navagraha temple. Usually, the best time to visit the temple is between November to March. Also, relish on a variety of sweets like Ladoo, Rasgulla, and Gulab Jamun from the best sweet stores in Maligaon and Fancy Bazar, Guwahati. You will be definitely mystified after knowing the importance of the navagrahas.