Karkadeswarar Temple is a remedial temple where you can find relief from the ill effects caused by the nine planets and other celestial objects. This temple is located in Thanjavur, Tamilnadu. Locals call this temple Nandu Kovil or Nandaan Kovil.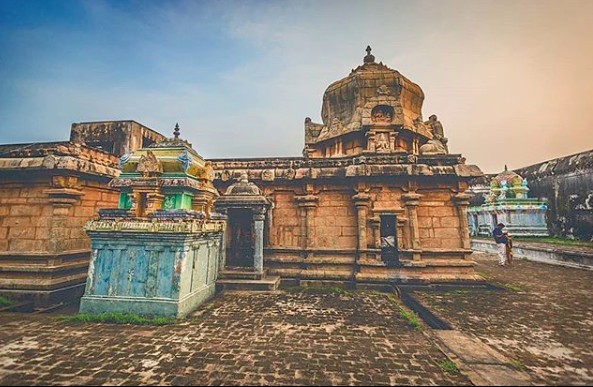 Karkadeswarar Temple History

Not much information is available about the temple's history. However, kings of the Chola Dynasty constructed and maintained this temple. Later, Kulothunga Chola I (1075 – 1120 AD) renovated it as a stone temple. Further, the Tamil Saivite Saint Sambandar has praised this temple in a song. It is one of the Padal Petra Sthalam (a temple that has a song composed on it by one of the Saivite saints or Nayanmars).
This temple, neglected for centuries, saw renovations by the locals a few years ago.

Some Interesting Facts About This Temple

Location of the Temple: Karkadeswarar Temple is in the Thanjavur District of Tamilnadu, on the Northern side of the Cauvery River.

Major Festival: This temple's main festival is Maha Shivaratri which falls between February-March each year.

Karkadeswarar Temple Timings: Every morning you can visit this temple between 9:00 am and 1:30 pm. In the evenings, the temple is open from 4:00 pm to 7:00 pm.
Karkadeswarar Temple Architecture
This temple was a brick structure before Kulothunga Chola I converted it into a stone temple. Numerous carvings decorate the walls and pillars. For instance, a large panel shows sage Agastya giving Dhanvantari the Divine Physician, a special herb from this region. Also, a painted sculpture of Nataraja adorns one of the walls. Interestingly, the Vimana over the main shrine has a stone Kalasha instead of a metal one. A panel on the Northern wall depicts Shiva's cosmic dance.
This temple is located in a small village called Thirunthudevankudi. The etymology of this name is interesting. It might be a corruption of Thiru Nandudevan Kudi.
The Deities At Karkadeswarar Temple
Siva is the primary deity here, in the form of a Shiva Lingam. However, there are two Ambika deities. While being converted into a stone structure, the temple's original Ambika deity could not be found. So, the temple got a new Ambika idol and named it Arumarundhu Nayaki. Soon, the original idol was found and that too was installed here. This Ambika is called Apoorva Nayaki. Additionally, there are shrines here for Vinayaka, Murugan, Dakshinamurthy, Surya, and Dhanvantari, along with Agastya Rishi.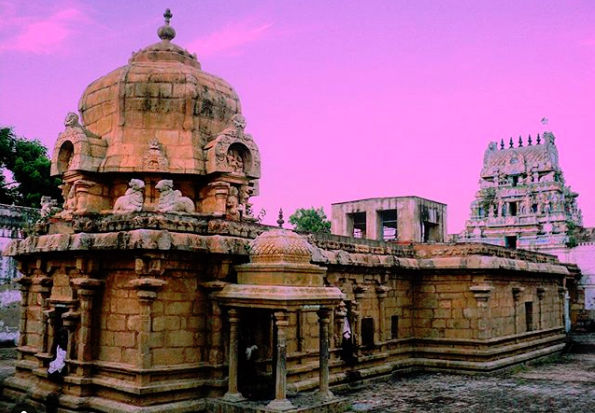 The Unforgettable Legends Of Karkadeswarar Temple at Thiruthevankudi

The Story of the Crab
Sage Durvasa once cursed a disrespectful Gandharva to become a crab. As a remedy, he told the crab to worship Lord Shiva. So the crab came to this temple, worshipped Lord Shiva, and was absolved of the curse.
Indra, The King of God, And His Penance
Meanwhile, Indra, the King of the Devas began worshipping Shiva with 1008 lotus flowers each day. He saw a crab taking one of the flowers and tried to kill it. However, the crab, with the blessing of Lord Shiva, burrowed a hole in the Linga and escaped. Indra then realised that before God all creatures are equal. As this Deva repented for his mistakes and mended his ways (thirundhu – reform), this place got the name Thirunthudevankudi. The Shiva Lingam still has the hole made by the crab.

The Chola King
Once, an aged couple miraculously cured a Chola King of Paralysis. The old couple then brought the king to this region and revealed the ancient Shivalinga to him. They asked him to build a temple here, which he did at once.

Travel Route to Karkadeswarar Temple Kanchipuram
While Kanchipuram is another place famous for its numerous temples, this temple is located in Thanjavur District. Thirunthudevankudi is around 11 km from Kumbakonam. You can fly to Trichy and then take a bus to Kumbakonam. You can also travel by train to Kumbakonam from Chennai, which is probably the most convenient mode of transport. The journey takes around 5 hours and 30 minutes.
A car journey will take around 4 hours, covering a distance of 282 km from Chennai to Kumbakonam.

Must-visit Places

Thiruvisanallur: Thiruvisanallur is also the remedial temple for those born in Rishaba Rasi (Taurus Sign).
Other Shiva Temples Nearby: Thirumangalam Prananadheswara Temple, Suryanar Temple and Thiruvidaimaruthur temple are all around 10 km from Karkadeswarar Temple.
Kumbakonam: There are many temples in and around Kumbakonam. You can actually spend several weeks here visiting the many Shaivite and Vaishnavite temples.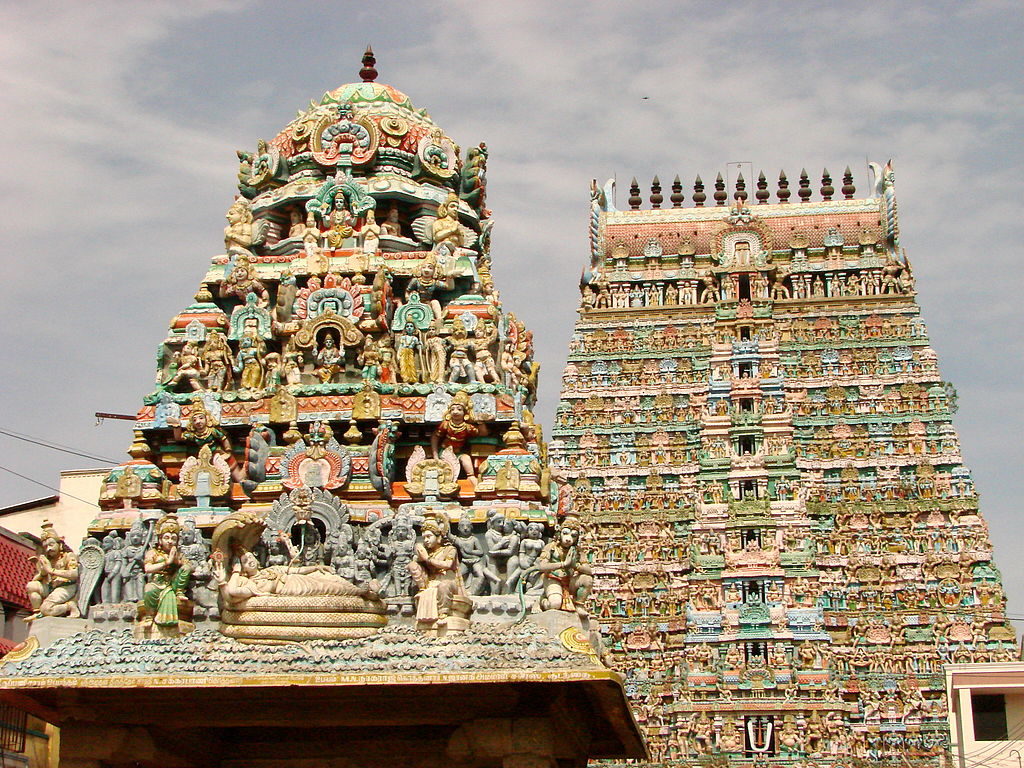 Thirundhudevankudi is a small village. While Thiruvidaimaruthur, around 8 km away, is a bigger town, the most convenient place to stay is Kumbakonam, which is 12 km away.
Thanjavur and Kumbakonam are ideal destinations for Hindu Pilgrims. You can get a Karkadeswarar temple route map and explore different temples arounf the village.