Shiva Temple near Dharamshala, Himachal Pradesh, is a small temple situated amidst the hot springs and pools of Tatwani near Kangra in Himachal Pradesh. A relatively little-known temple, locals and casual tourists frequent this site. The Tatwani temple features white sculptures of lingas on the outside. The locals run the temple and the springs.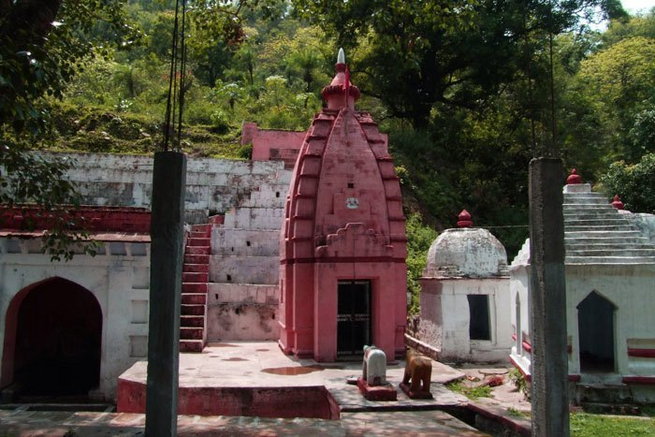 Healing Power of Tatwani Temple

The Tatwani temple features a small pool filled with water that is transmitted from hot sulphur springs by means of a stone gargoyle shaped like a lion. Legend says that this water has miraculous healing powers. There are two bathing areas at this pool, one each for men and women. The locals strongly believe that a dip in this water will miraculously cure the bather of arthritis, blood pressure, poor blood circulation, muscle pain and other such ailments. In fact, pilgrims always bathe in this pool before worshipping at Tatwani Temple.

How To Get There, Best Time To Visit & Where To Stay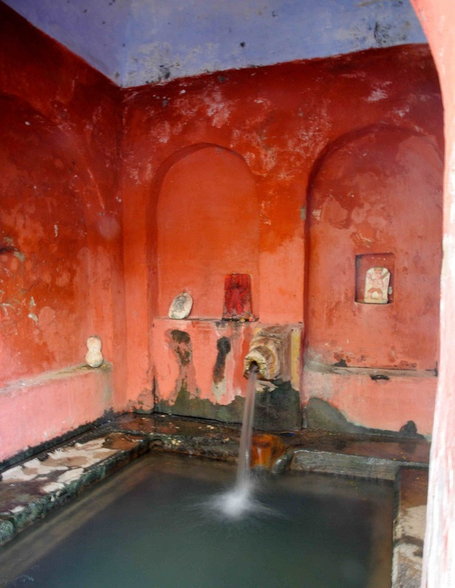 Shiv Bari Temple in Himachal Pradesh is located in Kangra, which is around 35 kilometres from Dharamshala. You can reach Dharamshala by taking a bus from multiple cities including New Delhi and Dehradun. Both government and private bus services ply frequently between Dharamshala and other cities and towns. You can also hire a car up the mountains from New Delhi. From Dharamshala, you can take a bus or car to Kangra through the mountains. There are no direct flights to Dharamshala, and the nearest airport is in Dehradun. So you can fly to Dehradun and from there you can travel via taxi or bus.
The best time to visit Shiva Temple Dharamshala Himachal Pradesh is between March and June when the weather is cool but not too cold. There are several guesthouses in Tangra that offer visitors stunning views of the valley. However, you need to book these guesthouses well in advance as they are extremely popular. There are several budget and mid-range options available. Many of these also offer facilities like Ayurvedic massages, fitness centres and swimming pools.
Places To Visit Near Tatwani temple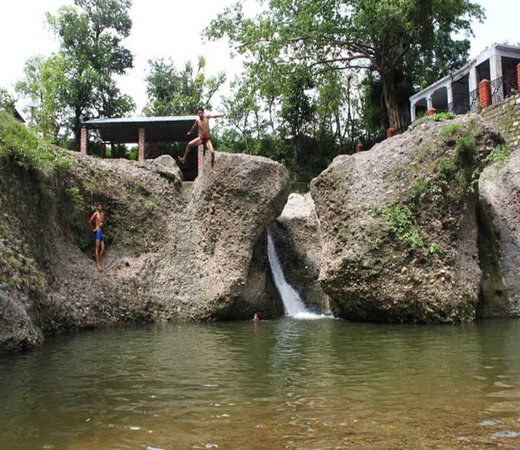 Kangra Fort – This is one of the oldest forts in India, and was built about 3500 years ago. While the fort is mostly in ruins, it is pleasant for a stroll amidst the hilly setting. The Laxmi Narayan temple within the fort is worth a visit.
Masroor Rock Cut Temple – This temple is built in the Nagara style of architecture and is said to be inspired by ancient Hindu texts. Built in the 8th or 9th century, a single block of rock gave shape to this impressive temple. According to popular legend, the Pandavas of the Mahabharata built this temple during their exile from their kingdom.
Jawalamukhi Devi Temple – This temple is one of the famous Shakti Pithas, where body parts of the Goddess Sati lie. A natural 'ring of fire' surrounds this temple built in the mountains. There is ample parking space around the temple area, so you can stay longer at the temple. This is located very close to Tatwani temple.
Tibetan Museum – This free museum guides visitors through the entire political history of Tibet. It contains several informative exhibits and examples of Tibetan culture.
Maharana Pratap Sagar Sanctuary – This is a lake sanctuary located in Kangra. Several species of birds such as plovers, egrets, terns and black-headed gulls reside here, while migratory birds from Siberia also nest here during the winters. You can also spot animals like barking deer, black bucks and chitals at the sanctuary.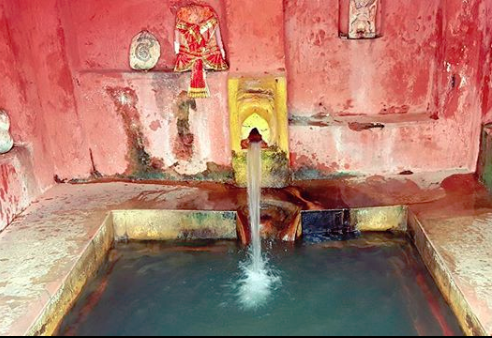 Tatwani temple is a relatively small temple but is undoubtedly a unique one. The Tatwani pool, which gets its water from the nearby hot sulphur springs, allegedly restores good health to bathers. This fact thus shrouds the temple with an air of mystery and wonder. In addition, the delightful town of Kangra sits amidst the stunning natural beauty of the Himalayas. The Tatwani temple, in short, is a site you absolutely must visit during your tour.