If you are travelling to Rajasthan and are seeking to visit sites of holy repute, Butati Dham Rajasthan is a must-visit for its historical reputation as a healer. The temple allegedly has miraculous healing powers for paralysis and is undoubtedly worth a visit.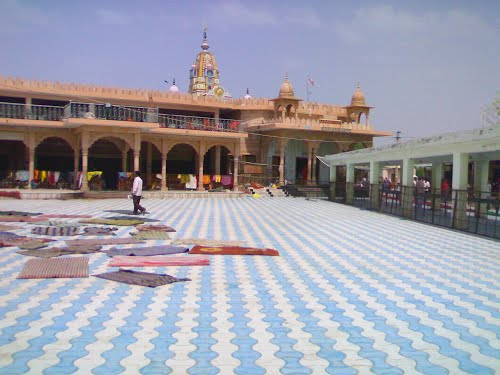 The Butati Dham Rajasthan is one of the most popular temples across India. Situated in the Nagaur district, Butati Dham Rajasthan is said to miraculously cure paralysis, a belief that dates back to the blessings of a saint who allegedly had holy healing powers. Today, hundreds of people from across the country come to Butati Dham temple to cure their paralysis. The temple provides free accommodation to all patients and is easily accessible from Jaipur or the nearby town of Pushkar.
The History of Butati Dham Rajasthan

Legend and wonder surround the history of Butati Dham Rajasthan. Shri Chatur Das Ji Maharaj, a saint who allegedly held God-given powers to cure disease, built this temple around 200 years ago. He is said to have acquired these powers during a holy pilgrimage with his brother Shri Ganga Das Ji Maharaj. Even today, many people worship Shri Chatur Das Ji as a god, and believers from far and wide flock to Butati Dham for paralysis cure.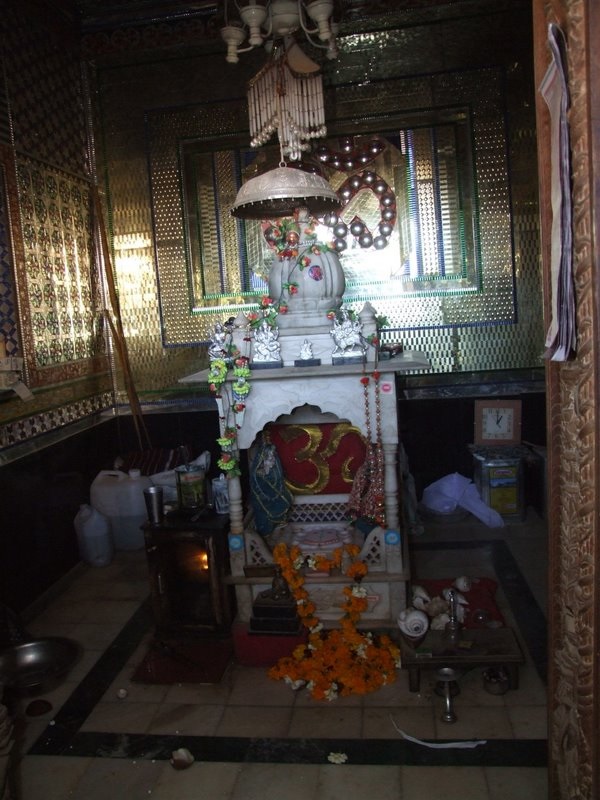 How To Seek Healing

According to legend, any believer who is suffering from paralysis needs to stay in the temple for seven days and offer prayers twice a day to be healed. Even today, hundreds of visitors come to the temple to seek holy intervention. What is miraculous is that many patients actually witness significant improvement in their condition after their visit to the temple.

Butati Dham Mandir provides all necessary facilities for those seeking a cure from paralysis. It provides clean beds and washrooms for free, and many can even sleep in the halls within the temple. Beds are provided on a first come first serve basis, with no advance bookings. Devotees who attend Butati Dham aarti twice a day can expect a cure. Those accompanying the devotee can stay in the accommodation outside the temple. Additionally, the temple authorities provide assistance in this regard, and can even provide accommodation for free. The temple provides the patients with free cooking ingredients, drinking water, firewood and utensils that they can use to prepare food. There are also several hotels nearby that sell meals.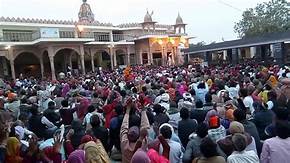 How To Get There

The airport nearest to Butati Dham Nagaur is Jaipur International Airport. From there, it is a 250-kilometre journey by car (approximately 6 hours) to the temple. You can also take a train to the nearest railway station, Merta Road Junction, from where it is an hour's journey to Butati by jeep or taxi. Several private car and bus services also ply to and from Butati and cities like Jaipur and Pushkar.
Facts About Visiting Butati Dham Rajasthan

Firstly, Butati Dham paralysis treatment attracts patients all year round for cures. Bear in mind, therefore, that the temple may be very crowded.
Secondly, for tourists, the temple timings are 6:00 AM to 9:00 PM daily. Tourists can also offer morning or evening prayers if they wish.
Entry to the temple is free for all because it runs entirely on the donations of its patrons.
Last, but not least, you can take photographs in the temple. However, remember to be mindful of the privacy of patients who have come to seek healing.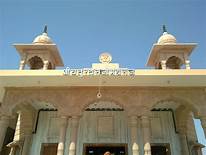 Things To Do Near Butati Dham Rajasthan

Pushkar Camel Fair – This five-day festival is one of the world's largest camel fairs and is held between October and November.
Pushkar Lake – The Hindu scriptures hail this lake as 'Tirtha Raj', or the foremost among pilgrimage sites.
Brahma temple – This temple is one of the only temples in the world devoted to Lord Brahma.
While the curative powers of the temple have not been verified, many devotees have experienced improvements after visiting Butati Dham in Rajasthan. Offering prayers at this temple will undoubtedly uplift one's soul and the surrounding area offers many activities to enjoy. A visit to Butati Dham Rajasthan is an absolute must when travelling through the desert state of Rajasthan.