Sri Aurobindo Ghosh of Pondicherry was an Indian nationalist, Guru, Yogi and poet. He was one of the leaders of the Indian independence movement before he was drawn to spirituality. He then became a spiritual reformer.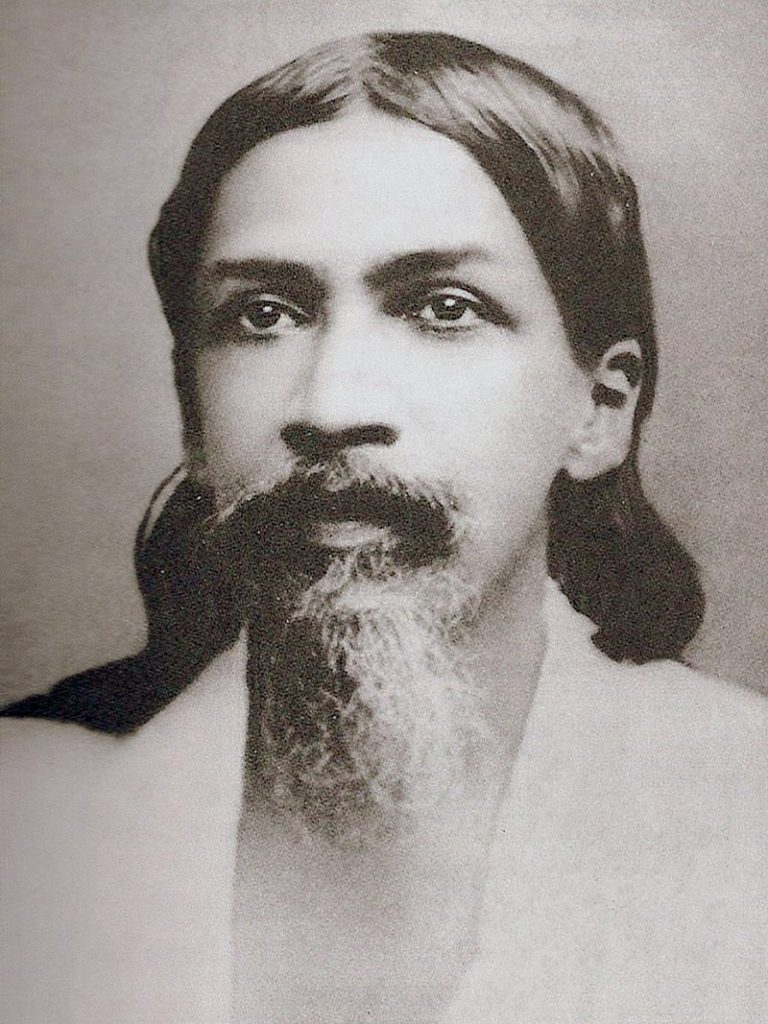 Early Life

Aurobindo Ghosh was born in a Bengali Kayastha family in Calcutta on 15 August 1872. His father Krishna Dhun Ghose was the assistant surgeon of Rangpur in Bengal and later became the civil surgeon of Khulna. He was also a former member of the Brahmo Samaj. Aurobindo's maternal grandfather was also in the Brahmo Samaj.

Aurobindo's father considered British culture to be superior to Indian culture. Aurobindo was brought up to be English-speaking and only spoke Hindustani to his servants. His father sent him to the Loretto House boarding school in Darjeeling with his two elder siblings. This was to improve their language skills. Aurobindo's mother had developed a mental illness after her first child was born and this move was also to distance the children from their mother.

Education in England

At the time of Aurobindo's childhood, the Indian Civil Service (ICS) was a much sought after elite organisation. Aurobindo's father wanted his sons to join it. This meant that they would have to be educated in England. The children moved to England in 1879. Reverend W H Drewett in Manchester was known to friends of Aurobindo's father and Aurobindo's father placed the boys in his care.

It was essential to know Latin in order to secure admission to good schools in England. Drewett and his wife taught the boys Latin. In 1881 the two elder boys were enrolled in the Manchester Grammar School. Since Aurobindo was too young to join he continued his studies with Drewett. Their father wrote infrequently and his letters indicated that he was becoming increasingly unhappy with the British Raj.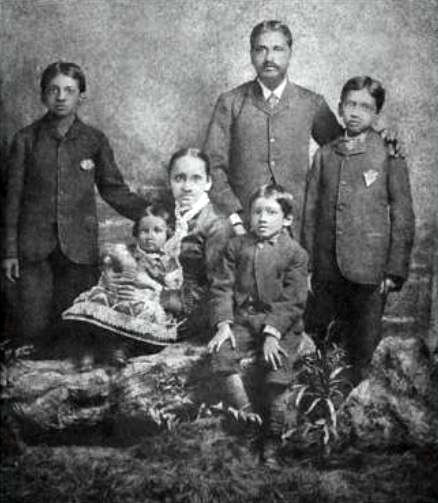 Living With Drewett's Mother

In 1884, Drewett moved to Australia and the boys were sent to live with Drewett's mother in London. Aurobindo attended St. Paul's School there. He learned Greek, English poetry and also had familiarity with both German and Italian. He eventually knew at least twelve languages. Aurobindo was exposed to the religious beliefs of Drewitt's mother and developed a distaste for religion altogether. He at first identified as an atheist and later as an agnostic. In 1887, Aurobindo's father began to have financial difficulties and the boys had to live in rather simple lodgings at the Liberal Club in South Kensington. The club secretary Cotton was their father's friend's brother.

One of Aurobindo's elder siblings Manmohan chose literary career and the other sibling Binoy Bhushan was not equal to the high standards required to make him eligible for the ICS. So, it was only Aurobindo who had to fulfil his father's dream. Since his father was in financial trouble, Aurobindo had to study very hard for a scholarship. He secured a scholarship to attend the King's College in Cambridge with the recommendation of Oscar Browning. He passed the ICS written exam in a few months and ranked 11 of 250. However, he was not really interested in the ICS and purposely arrived late at the horse riding competition to get disqualified. 

Aurobindo Ghosh – Baroda State Service Appointment

It so happened that at the time Sayajirao Gaekwad III, the Maharaja of Baroda was in England. Cotton arranged for Aurobindo to meet the prince and secured him a place in the Baroda State Service. Aurobindo then left for England and arrived in February 1893. His father had been misinformed that the ship that his son was travelling on had sunk and died on hearing this.

Baroda State Service

Aurobindo Ghose joined the Baroda State Service in 1893 in the Department of Revenue, Secretariat and also assisted the Maharaja of Gaekwad in writing speeches. In 1897 he taught French as a part-time teacher at Baroda College. He was promoted to Vice-Principal. He taught himself Sanskrit and Bengali at this time. Aurobindo also started taking interest in politics and particularly in the struggle for independence. Since he was a part of the Baroda State Services he could not be openly political and worked behind the scenes. He made speeches as the Chairman of the Baroda College Board and wrote articles for Indu Prakash. He formed links with Lokmanya Tilak and Sister Nivedita.

Move To Bengal

Aurobindo wished to re-establish links with his parents' families and travelled often between Baroda and Bengal. When the Partition of Bengal was announced in 1906, he moved to Calcutta. He married Mrinalini the daughter of Bhupal Chandra Bose when he was 28 years old and she was 14. She later passed away in 1918 during the flu pandemic.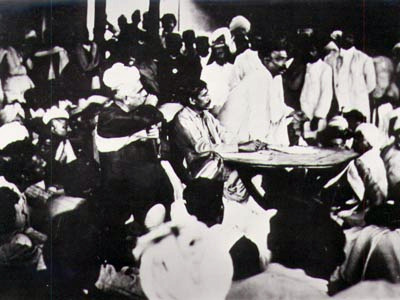 Revolutionary Activities

Aurobindo publicly supported non-cooperation but supported revolutionary activities in secret. He considered it a last resort in case passive resistance failed. He made contacts with revolutionaries and inspired many radicals. Aurobindo attended the Congress meeting in 1906 that decided upon the objectives of Swaraj, Swadesh, Boycott and National Education. In the 1907 Congress meeting, there was a split in the Congress with the moderates and extremists taking sides. Aurobindo and Bal Gangadhar Tilak led the extremists. Aurobindo travelled extensively to meet people, make speeches and gather people to the movement. The government Aurobindo in connection with the Alipore bomb case in 1908 and released after a year in isolation. He then started two publications; Karmayogin (English) and Dharma (Bengali).

Experiences In Jail

When Aurobindo was in the Alipore jail he had many life-changing experiences. He experienced episodes of levitation when he was meditating. His hair became more lustrous because of Yoga. He had many visions in jail. Aurobindo had a vision of Krishna-Kali. He had realisations of the truths that his Yoga was finally based on. Aurobindo experienced cosmic consciousness. All the principles of Hinduism that he had previously disbelieved were proved to him. He kept hearing the voice of Swami Vivekananda speaking to him and felt his presence. The voice spoke to him on important spiritual experiences. This led to the understanding of what Aurobindo would then call the Supermind. Swami Vivekananda's voice visited Aurobindo and taught him for 15 days.

Aurobindo Ghosh's Forays Into Yoga

Aurobindo acknowledged the inspiration and contribution of Swami Vivekananda and Ramakrishna to his spiritual journey. However, he felt that he wanted to go further than Nirvana. He did not want to start a new religion or propagate any religion. He only wanted to open the way that was blocked.

In his youth, Aurobindo loved Mother India and after his realisations, he began to love Mother Earth. He also started to practise Yoga without having a teacher. Aurobindo later stated that he had started to feel a sense of calm when he reached India and began to have more such episodes of extreme calm. He learned the very basics of Yoga from Ganganath who was, in turn, a disciple of Brahmananda. Aurobindo was introduced to Vishnu Bhaskar Lele who was a Yogi. He taught Aurobindo that he should listen to his inner guide and did not need a Guru to teach him.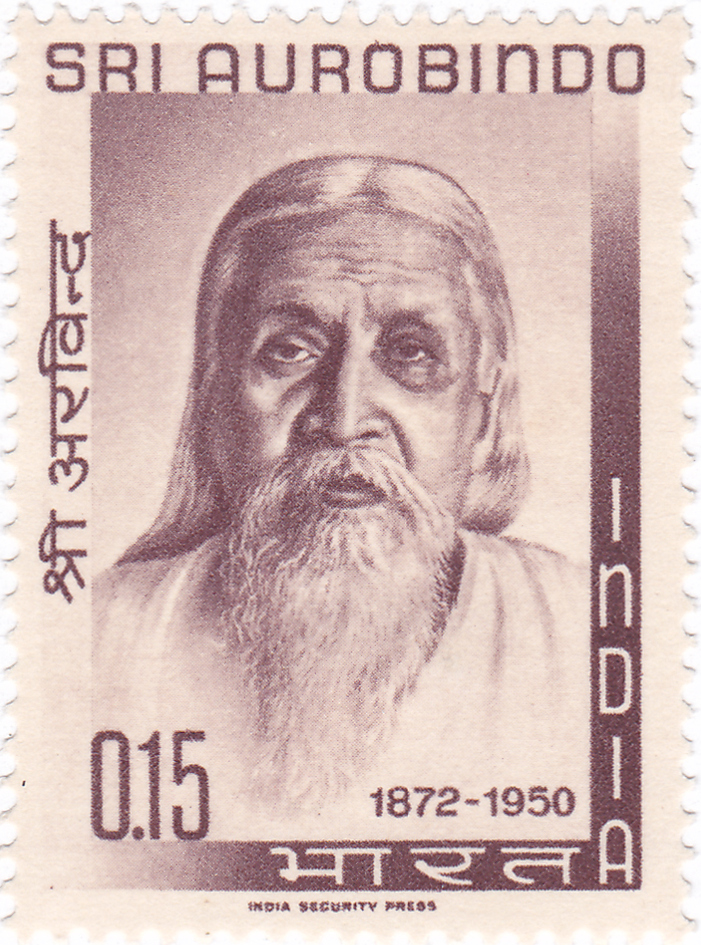 Arrest Warrant

The British were trying to persecute Aurobindo based on charges of sedition for an article that he had written. Aurobindo went into hiding and reached the French colony Pondicherry. The British could not act on their warrant there and withdrew it.

Message

Aurobindo Ghosh considered the goal of spiritual practices to not be only the liberation of the soul but to also be the descent of the Divine into this world to make the world itself a Divine existence. This was the purpose of his Integral Yoga. He described a Supermind that was the power in between the unmanifested Brahman and the manifested world. Aurobindo did not take credit for this definition. But he explained that this is exactly what the Vedas describe. He also mentioned European philosophers whose ideas and line of thinking complemented his own. However, he credited the formation of his ideas and philosophies to his readings of the Gita and the Upanishads. He quoted the Hindu texts in his writings. He wrote a translation and commentary called the Isha Upanishad.

Aurobindo Ashram – Pondicherry

In Pondicherry Aurobindo immersed himself fully into his spiritual and philosophical pursuits. He published a monthly magazine called Arya and later published books. He had a few followers and their numbers swelled. The Aurobindo Ashram was founded in 1926. Aurobindo strongly opposed partition. He died on the 5th of December 1950. Mother or Mirra Alfassa continued his work after he died.