If your Saturn is not in your control and you are facing continuous failures, then it's time to save your wealth and health. Thinking how to do it? Then tread towards a bus or train that takes you to Morena district, Madhya Pradesh. In Aiti Barahwali, 37 km from Morena, you will find the Shanishchara Temple. Here you will find a solution to your problems.
The growing popularity of Lord Shani lead to the growth of Shani temples in India, but no other Shani temple can compare to the one in Madhya Pradesh.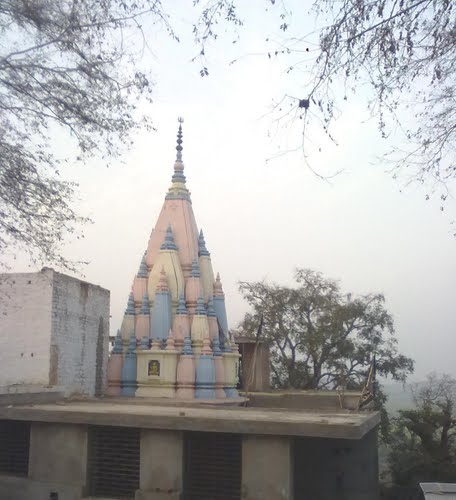 History

Shanishchara temple Madhya Pradesh, built during the reign of King Vikramaditya, proves to be the most famous Shani temple in Madhya Pradesh. Legend says that the village of Aiti is a result of the meteor showers in the area.
Mythology

According to the mythology of Shanishchara temple, Ravan made Lord Shani a captive in his Kingdom of Lanka(now known as Sri Lanka). After Lord Ram won the war, Shani was freed from the dungeons but could not walk even a mile due to weakness and thirst. He requested Lord Hanuman to throw him into India. Hanuman followed his wishes. Shani Dev fell at the tip of a mountain that came to be known as 'Shani Parvat'.

It's believed that, if you do a full parikrama of the 'Shani Parvat', then you will be relieved of Shani Dev's curse.

Remedial Therapy of Shanishchara Temple

Shani Dev has a very high stature in the Hindu religion. It is believed that anyone who is under the good blessings of Lord Shani gets wealth and prosperity, while those who have to face the anger of Lord Shani suffer from 'Sade Sati' or 'Bad fortunes for 7 years'. God Shani's curse lasts for 2 and a half years or seven years.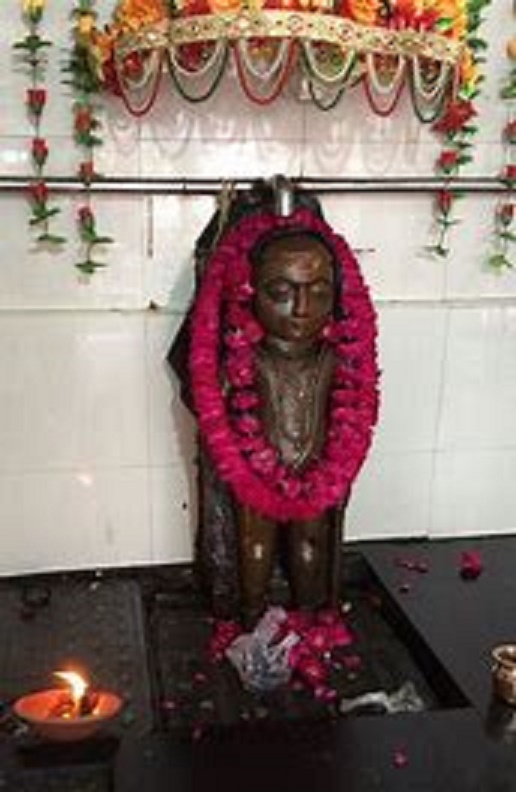 Saturn is the planet of success, health and career. Anyone, born in the wrong 'lagna' or when Saturn is in the wrong house of the horoscope, bears the brunt of it. Lord Shani is the master of Saturn. On Tuesdays and Shani Amavasyas, special pujas take place to cure the Shani Dosh in the horoscope.

Main Deity

Lord Shani is the main deity of Prachin Shri Shani Dev Mandir Gwalior Madhya Pradesh. The standing Shani idol is the original idol brought from Sri Lanka. Mostly dressed in black because black is the symbol of the planet Saturn.

The devotees are not allowed to touch the idol. Additionally, all offerings are done by priests of the temple. Mustard oil is the main offering to Lord Shani. It is offered in plastic bags.
Other Dieties
Besides Shani Dev, there is a shrine of Lord Hanuman in the temple complex. The posture of this idol is very unique as it is smeared with orange sindoor, with a dagger tied to its waist, and is seen climbing another monkey. The shrine of Lord Ganesh, the lord of all beginnings, also stands at the entrance of the temple. Additionally, there are idols of Radha and Krishna in the temple complex.
Architecture of Shanishchara Temple
There is a huge idol of Goddess Kali in her devil form and Mahadev is under her feet. Also, there is a small shrine where a shivling sits with a snake on top of it.

The Shani Dev temple in Gwalior has a huge complex, with various sections. It is located in midst of a forest, on the tip of a mountain in Morena district. The dusty village of Aeti in Morena has become popular because of the Shanishchara temple in Madhya Pradesh. The temple stairs are made of red stone. Lord Shani sits inside a large room where devotees can have a glimpse of him while they stand in a queue.

There is also an artificial pond for devotees to take a dip in. It is believed that if you bathe in this pond, you will get rid of your sins. Additionally, there are shrines of Lord Hanuman, Ganesh and Goddess Kali in the temple. The temple is full of peepal trees because the tree is seen as an abode of ancestors.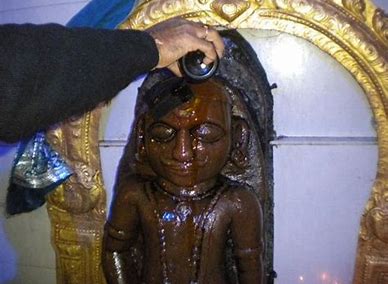 Timings

The temple is open from early morning till late night for devotees. Maha Aarti takes place every Saturday and on Amavasya. On Amavasya which falls on a Saturday, a fair is organized on the premises of Shanishchara Temple, Madhya Pradesh.

How to Reach Shanishchara Temple

Shanishchara Temple is at a distance of 23 km from Gwalior, which can be covered in 2 hours by road. The nearest railway stations are Morena railway station and the Gwalior railway station.

Places to Visit

Gwalior, the princely state ruled by several dynasties, is 23 km away from the Shanishchara temple. There are many historical and religious places in Gwalior. Gwalior Fort, founded by Maharaja Suraj Sen was built in the 10th century. It has two main palaces, gujari Mahal and Man Mandir. There is Gwalior zoo, Sun Temple, Jai Vilas Palace, and Rani Laxmi Bai Park. Bateswara Group of temples is known for its historical significance.