Swami Sri Yukteswar Giri was a spiritual leader who is best known for his concepts of Kriya Yoga and religious unity. He was the Guru of his world-famous disciple Swami Yogananda who took his teachings to the West.
Early Life
Swami Sri Yukteswar Giri was born Priya Nath Karar on May 10, 1855, at Serampore in Bengal to a wealthy businessman. His parents were Kshetranath and Kadambini Karar. He was a very good student who studied at the Srirampur Christian Missionary College. Serampore was a Christian missionary centre. Priya Nath learned about Biblical teachings. He took great interest in the Bible and the similarity in its underlying principles with those of Yoga. He was also a student at the Calcutta Medical College for two years.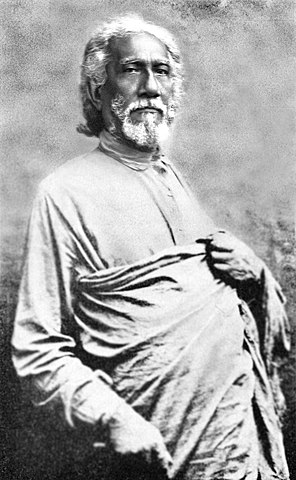 Becoming A Householder And Writing A Book

When his father passed away, he quit his studies and took on the responsibilities of the family home and affairs. He married and had a daughter. His wife died just a few years after marriage. After becoming a widower he became a disciple of Lahiri Mahasaya a teacher of Kriya Yoga in 1883. He mastered that. He became a monk at Bodh Gaya and took the name Sri Yukteshwar Giri. Giri means mountain. He spent a lot of time with his Guru in Benares. The mystical Mahavatar Babaji was the Guru of Lahiri Mahasaya.
The techniques of Kriya Yoga were said to have been known by Lord Krishna and many great religious figures but lost in the dark ages. Mahavatar Babaji could materialise and appear to people at will. He appeared to Sri Yukteshwar at the Kumbh Mela in 1894 and told him that instead of writing a commentary on the Bhagavad Gita, he should instead write a book comparing the scriptures of Hinduism and Christianity. Mahavatar Babaji bestowed upon him the title of Swami.

Sri Yukteshwar finished his book, The Holy Science within the year. This book had the message of the underlying unity in the principles of the Christian faith and Yoga. The principles in the book were very revolutionary and new at the time. In his book, Swami also presented a different explanation of the calculation of Yugas. While it is largely accepted that we are in the age of Kali Yuga, this book stated that we are in the Dwapara Yuga. Swami Shri Yukteshwar Giri also gave astronomical references based on the precession of the equinoxes to support his theory.
Ashram

Swami Sri Yukteshwar converted his large home into an ashram. He named it Priyadham and lived in it with his disciples. He also learned astrology and established the Sat-Sang Sabha that later founded centres for Kriya Yoga and Yoga Shastra. Swami Sri Yukteshwar Giri was told that Mukunda (Swami Yogananda) would be sent to him for training in Kriya Yoga. This disciple would take this ancient science and its techniques to the West. In 1912 or 1913 he met Mukunda. In July 1915, Yukteshwar draped monk's robes on Mukunda and gave him his name of Yogananda.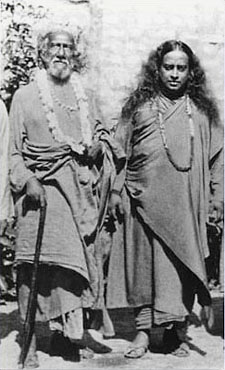 Swami Sri Yukteshwar Giri had a strong interest in education. He authored a book for Bengalis to learn English. He also developed a syllabus for schools that covered the subjects of physiology, geography, physics, astrology and astronomy. Swami Sri Yukteshwar Giri also wrote a basic book of astrology. He prescribed gemstones as well as bangles as astrological remedies to his students. He believed that the correct weight of the remedy stones as well as the metal bangles were essential for their efficacy. If the stones were of an improper weight they were useless. He recommended that stones were no less than a weight of two carats.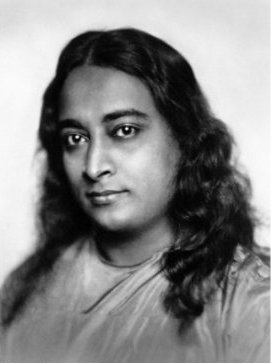 The Astrological Bangle

Swami Sri Yukteshwar Giri prescribed a bangle that was made of particular weights of copper, silver and gold. The bangle was said to have powers of both spiritual and physical protection. When made out of the three metals in specific weights the bracelet was said to emit an astral light. This light counteracted magnetic and electrical radiation. He said that all these protective remedies were also best worn against the skin. When Swami Yogananda questioned him about these remedies he said that until a person reaches his destination, he is justified in using short cuts by which he meant the jewels and bracelets. The bracelet became very popular and also a symbol of the quest for the divine Infinite.

Mahasamadhi

Swami Yogananda fulfilled his mission of spreading the philosophy as well as the practices of Kriya Yoga to the Western world and lived in America for many years. He returned to see his Guru before he left his physical body. In March 1936, Swami Sri Yukteswar Giri attained Mahasamadhi. Swami Yogananda performed his last rites at Puri.