To understand what the Mangal dosh Nivaran Mantra is, we must also first know what Mangal Dosh or Manglik dosh is. Manglik dosh is an astrological problem that occurs in one's horoscope, causing an obstacle to marriage and in one's married life. It occurs because of the positioning of planet Mars (Mangal) in one's horoscope. Mangal dosh nivaran mantra helps rectify the damage caused by the position of Mars.
Mars And Its Traits
The characteristics of planet Mars as per Vedic astrology include strong and high ambitions, desires, will-power, courage to take risks, self-confidence, egoistic attitude, short-tempered and competitive. This planet is also characteristic of masculine aggression and a warrior spirit.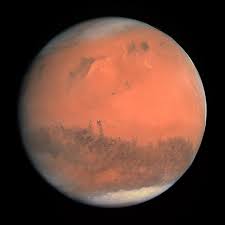 Thus, with several extreme and volatile qualities, this malefic planet can cause marital discord and problems in personal relationships if positioned in the wrong house in one's horoscope. However, these marital problems can be prevented completely if the Manglik person chants the Mangal dosh nivaran mantra devotedly with faith.
Manglik Dosh
According to the customs of Hinduism, the horoscopes of the potential groom and bride are matched and checked for certain criteria. If everything matches astrologically, then both sides will proceed. However, if one of the horoscopes has the 'manglik dosh' then that person will not be considered as a potential suitor. Unfortunately, people with manglik dosh experience delay of their marriage.
Planet Mars' position in the first, second, fourth, seventh, eighth and twelfth houses causes 'dosh'. People with this dosh are termed as Manglik. This criterion is extremely important while assessing a horoscope for marriage.
Mangal Dosh Caused By Mars In Different Houses
Mangal Dosh in First House: The first house, also known as lagna in a horoscope, represents one's health, persona and physical condition. Thus, people with Mars in the lagna will tend to be aggressive, harsh or rude and violent. They will also travel far and wide. Mars in first house affects the fourth, seventh and eighth houses as well. This way it also causes conflict, separation and threats to one's life.
Mangal Dosh in Second House: The second house stands for family-related matters, relationships and wealth. So, a person with Mars in the second house in their horoscope will have family problems. They will also experience conflicts and strained relations with immediate family members. The same would be the case with their spouse as well, leading to separation. Hence, such people have issues in getting along with their family. Mars in second place has an impact on the fifth, eighth and ninth houses. Due to this, the children will also be affected.
Mangal Dosh in Fourth House: The fourth house relates to comforts and materialistic pleasure. Mars in the fourth house can thus affect one's comfort and convenience in life. It also affects the seventh, tenth and eleventh house, impacting a couple's conjugal life.
While the negative impact of mangal dosh appears severe, chanting of mangal dosh nivaran mantra can make amends for it.
Implications Of Mangal Dosh in 7th, 8th And 9th Houses
Manglik Dosh in Seventh House: The seventh house relates to one's marital life and spouse. With Mars in the seventh house, one will face conflicts and unhappiness in their married life. It could also lead to separation, problems with procreation and reproductive health, and even death. Additionally, this position impacts professional life, wealth and property, immediate family and health.
Manglik Dosh in Eighth House The eighth house represents the longevity of life and marriage, inheritance and spiritual liberation. So, if Mars is in the eighth house, it causes mental stress, poor financial status, danger to one's life and health as well as that of the spouse. When Mars is in the eighth house for a woman(known as Mangalya Sthan), it can also pose a threat to the longevity of her husband.
Manglik Dosh in Seventh House: The twelfth house stands for marital happiness. With Mars in the twelfth house, one will experience problems in their marital life that are caused by excessive indulgence and also immoral practices. Additionally, lack of loyalty, love and understanding will bring a divide between husband and wife. Also, one will lose wealth, social status and creativity.
While having manglik dosh can seriously hamper one's marriage prospects, if both the potential bride and groom have this dosh, then the negative effects of being manglik are cancelled or neutralized. Manglik dosh also ceases to affect one's life after they've crossed the age of 28. Also, there are several rituals and methods by which this dosh can be dealt with and have its effects removed. However, chanting the mangal dosh nivaran mantra is one of the simplest ways of making amends for the dosha. Mangal dosh nivaran mantra works to destroy the negative effect of the bad positioning of Mars.
Let's understand more about this mantra.
Mangal Dosh Nivaran Mantra
The Mangal Dosh Nivaran mantra can help get rid of the negative effects of manglik dosh on your married life. The mantra is as follows:
"Om Kraam Kreem Kraum Sah Bhaumaye Namaha"
This mangal dosh nivaran mantra must be chanted 108 times regularly, starting on a Tuesday. Tuesday is the auspicious day associated with Mars. The word "kreem" in the above mantra stands for Karana Shakti which is the power of transformation, work, action and motivation.
Alternatively, another mangal dosh nivaran mantra, which is a beej mantra can also be chanted. Following are the wordings:
"Om Ang Angarkaya Namaha"
Chanting these mantras while holding a 'japa mala' that has 108 beads can enhance its powerful effect. Ideally, one must begin reciting the mantra a week before full moon on a Tuesday.
Shakti Mantra For Mangal Dosh
There's a special mantra that can be uttered to build a spiritual connection with the ruling deity of planet Mars. The mangal dosh nivaran mantra is as follows:
"Om Krim Kum Kujaya Namaha"
This mantra enables you to benefit from the higher powers of planet Mars.
Gayatri Mantra For Mars and Mangal Dosh
The powerful Gayatri Mantra does wonders in mitigating the negative effects of Mangalik dosh. Not only does it remove the bad effects, but additionally also brings peace, prosperity and success to one's life. The mangal dosh nivaran mantra is as follows:
"Om Bhur Bhuvah Swah
Tat-savitur Varenyam
Bhargo Devasya Dhimahi
Dhiyo Yonah Prachodhayat"
This mantra is a hymn that sings praises of the Sun God Savitur. It also invokes the blessings of the Sun God, asking him to show to all living beings the path of righteousness, justice and intellect. This mantra is to be chanted thrice a day- before sunrise at dawn, at noon and during sunset at dusk.
The Puranic Mantra For Mars
There's also an ancient and highly sacred, divine mantra that is recited for planet Mars. This manglik dosh nivaran mantra is known for its ability to make one's life blissful and thus happy in all aspects. The mantra is as follows:
"Dharani Garbha Sambhutam Vidyut Kanti Samaprabha
Kumaram Shakti Hastam Ca Mangalam Pranaamamyham"
The meaning of this mantra is – I worship and pay respects to Shree Mangala, the god of the planet Mars, who was born from the womb of the goddess of Earth. His radiant glory is like that of lightning and he appears as a youth who carries a spear in his hand.
Praying To Lord Hanuman
Chanting Hanuman Chalisa is also beneficial for getting respite from Manglik dosh. This mangal dosh nivaran mantra is the best remedy for this dosh. The lyrics of the Hanuman Chalisa is as follows:
Doha
Shri Guru Charan Saroj raj Nija manu Mukura sudhari
Baranau Raghuvar Bimal Jasu Jo Dayaku Phala Chari
Budheeheen Tanu Jannike Sumiro Pavan Kumara
Bal Buddhi Vidya Dehoo Mohee Harahu Kalesh Vikaar
Chaupai
Jai Hanuman gyan gun sagar
Jai Kapis tihun lok ujagar
Ram doot atulit bal dhama
Anjani putra Pavan sut nama
Mahabir vikram Bajrangi
Kumati nivar sumati Ke sangi
Kanchan varan viraj subesa
Kanan Kundal Kunchit Kesha
Hath Vajra Aur Dhwaja Viraje
Kaandhe moonj janeu saaje
Sankar suvan kesri Nandan
Tej prataap maha jag vandan
Vidyavaan guni ati chatur
Ram kaj karibe ko aatur
Prabhu charitra sunibe ko rasiya
Ram Lakhan Sita man Basiya
Sukshma roop dhari Siyahi dikhava
Vikat roop dhari lank jalava
Bhim roop dhari asur sanhare
Ramachandra ke kaj sanvare
Laye Sanjivan Lakhan Jiyaye
Shri Raghuvir Harashi ur laye
Raghupati Kinhi bahut badai
Tum mama priya Bharat-hi-sam bhai
Sahas badan tumharo yash gaave
As kahi Shripati kanth lagaave
Sankadhik Brahmaadi Muneesa
Narad Sarad sahit Aheesa
Yam Kuber Dikpaal Jahan te
Kavi kovid kahi sake kahan te
Tum upkar Sugreevahin keenha
Ram milaye rajpad deenha
Tumhro mantra Vibheeshan maana
Lankeshwar Bhaye Sab jag jana
Yug sahasra yojan par Bhanu
Leelyo tahi madhur phal janu
Prabhu mudrika meli mukh mahee
Jaladhi langhi gaye achraj nahee
Durgam kaj jagat ke jete
Sugam anugraha tumhre tete
Secons Half Of the Hanuman Chalisa Mangal Dosh Nivaran Mantra
Ram duwaare tum rakhvare
Hoat na agya binu paisare
Sab sukh lahai tumhari sarna
Tum rakshak kahu ko darna
Aapan tej samharo aapai
Teenon lok hank te kanpai
Bhoot pisaach Nikat nahin aavai
Mahavir jab naam sunavai
Nase rog harae sab peera
Japat nirantar Hanumat beera
Sankat se Hanuman chhudavai
Man Kram Vachan dhyan jo lavai
Sab par Ram tapasvee raja
Tin ke kaj sakal Tum saja
Aur manorath jo koi lavai
Soi amit jeevan phal pavai
Charon jug partap tumhara
Hai parsiddh jagat ujiyara
Sadhu Sant ke tum Rakhware
Asur nikandan Ram dulare
Ashta siddhi nav nidhi ke data
As var deen Janki mata
Ram rasayan tumhare pasa
Sada raho Raghupati ke dasa
Tumhare bhajan Ram ko pavai
Janam janam ke dukh bisraavai
Antkaal Raghuvar pur jayee
Jahan janam Hari Bhakt Kahayee
Aur Devta Chitt na dharahin
Hanumat sei sarv sukh karahin
Sankat kate mite sab peera
Jo sumirai Hanumat Balbeera
Jai Jai Jai Hanuman Gosain
Kripa Karahun Gurudev ki nayin
Jo shat bar path kare koi
Chhutahin bandi maha sukh hoi
Jo yeh padhe Hanuman Chalisa
Hoye siddhi saakhi Gaureesa
Tulsidas sada hari chera
Keejai Nath Hriday mahn dera
Doha
Pavan Tanay Sankat Harana Mangala Murati Roop
Ram Lakhan Sita Sahita Hriday Basahu Soor Bhoop
Pray To Lord Ganesha For Releif From Mangal Dosh
Chanting the Ganesha mantra regularly, with faith and devotion can also reduce one's sufferings due to this dosh. The Ganesha mangal dosh nivaran mantra is as follows:
"Om Gam Ganapataye Namaha"
There is also another Gayatri mantra known as the Mangal Gayatri mantra. Chanting this is highly effective for people with manglik dosh. The mangal dosh nivaran mantra is as follows:
"Om Kshitiputraaya Vidmahe Lohitangaaya Dheemahi, Tannah Bhoumah Prachodayaat"