The geographical town of Shirdi in Ahmednagar District, Maharashtra, measures 83 KM North of Ahmednagar. Its popular name is Shirdi Nagar and is home to the 19th-century saint Sri Sai Baba. If you are planning for a pilgrimage, minus any discrimination, then Sai Baba Temple in Shirdi is the one.
Shirdi Sai Baba Temple Timings comprise of aartis, the mangal snan, and the darshan. In fact, the Shirdi Sai Baba Temple Aarti is held four times daily in the Samadhi Mandir. Shirdi attracts devotees from all over the world. It's also a significant tourist place in India among the millions. Apart from spirituality, Shirdi promotes a sense of oneness and, also preaches humanity towards mankind. His famous words are "Allah Malik" and "Sabka Malik Ek."
The History
Sai Baba is the Indian spiritual master and his devotees know him as a saint, a fakir, and a sadguru. There are several speculations regarding his birth, his religion/caste and his incarnations. A legend states that he is an incarnation of Lord Shiva and Dattatreya. Also, it's not clear whether he is a hindu or a Muslim. In fact, he condemned any distinction regarding religion or caste.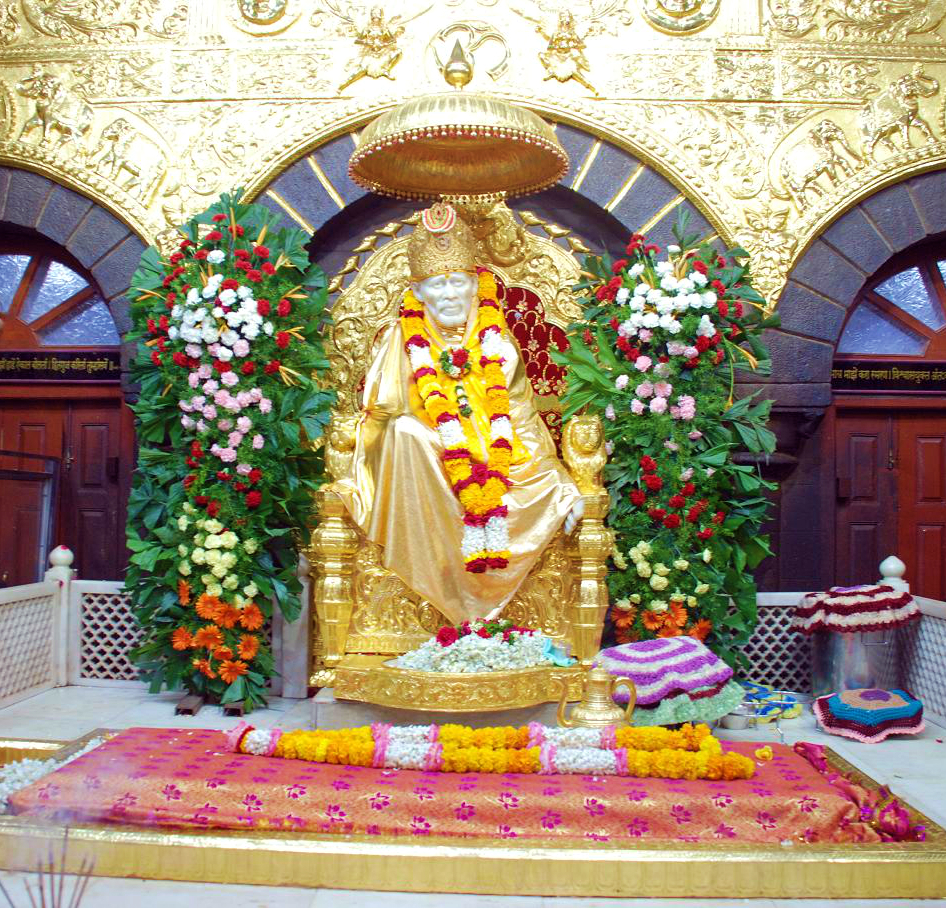 Sai Baba's date of birth, including his birthplace, remains a mystery due to lack of proper evidence. Shri Sai Satcharitra is a book providing the most definitive information possible. Mahalsapati, a priest of Khandoba Temple, Shirdi had nearly fifty continuous years with Sai Baba. Besides, it was he who gave the title "Sai" meaning saint.
Select disciplines of Sai Baba became well-known spiritual figures and saints.

Initial Years
Sai Baba was always against misleading information about his origin saying that it is not important. But, there's a belief that he was born to brahmin parents and left under the care of a fakir. Besides, there's yet another belief saying he was left in the care of a Hindu guru.

He came to Shirdi at the age of sixteen, temporarily left, and returned permanently in 1958. Staunch self-discipline was his motto by meditating long hours under a neem tree. It was indeed a surprise for the villagers to see this young lad doing penance.
His religious inclination attracted many village dwellers. But, it also led others to rebel against him and hurt him. After that, he left the village.

Back to Shirdi
On his re-entry to Shirdi at Khandoba Mandir, Mahalsapati was pleased and welcomed him. His dress style consisted of a simple knee-length kaftan with a cloth cap. It's a typical Sufi clothing. Following which the villagers started suspecting him to be a Muslim, becoming hostile initially.
The Penance
Besides living under a neem tree for prolonged periods, Sai Baba also roamed in the jungle for long periods. He continuously practiced meditation to maintain silence. He finally decided to settle down in an old mosque. Starting a solitary life, he began to beg for alms. A sacred fire, dhuni, was always under his maintenance. He gave the sacred ash available from it to the visitors who came to meet him.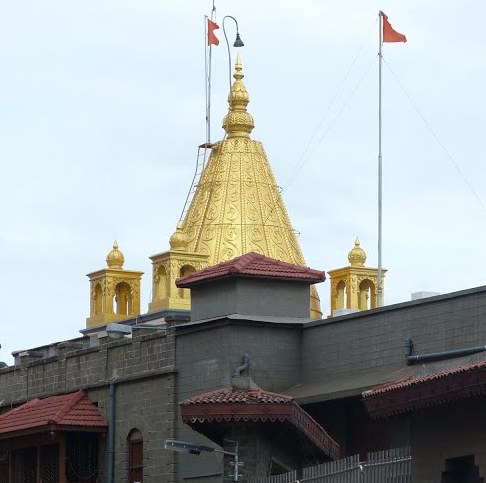 Sai Baba performed daily duties to the society and took care of the sick. Continuing his service, his fame began expanding to Mumbai in 1910. There were innumerable visitors from different parts of the region considering him a saint with miraculous powers.

Shirdi Sai Baba Temple Premises
The temple occupies 200 sq meters in Central Shirdi. It's open throughout the year and around 25,000 devotees visit the temple daily. It also consists of devotees from foreign lands. However, during the festival season, the number easily increases to over 1,00,000 daily. After undergoing renovation in 1999, the temple has all the necessary facilities to ensure ease of movement. Some of the facilities include:
Darshan Lane
Donation Counters
Prasad Counters
Canteen
Bookstall
Besides these facilities, the temple also has excellent accommodation facilities. The temple complex features:

Gurusthan
It's the place of the guru. In fact, it's the spot where Sai Baba spent an ample amount of time. It's also the place of the tomb of his Guru, nesting by the neem tree. An underground tunnel under the neem tree leads to Dwarkamai.
Samadhi Mandir
This is the place to experience the remarkable life of Sai Baba to the fullest. It's a popular belief that Baba's magical presence is felt when you sit at his feet. Devotees carry garlands, sweets and items of personal significance to get Baba's blessings. Giving fruits is also very common. Its constructed on the area which Baba maintained as a garden.
The Statue and the Tomb
The statue of Sai Baba at Shirdi Sai Baba Temple Maharashtra is an exquisite piece of art radiating grace with benevolence. The position is relaxed with natural-like eyes that are expressive. The tomb has the power to attract devotees and also answers their calls.

People from all walks of life visit the tomb seeking help and guidance and make offerings. There is a deep belief that Baba never fails to answer devotees' prayers.

Story Behind the Statue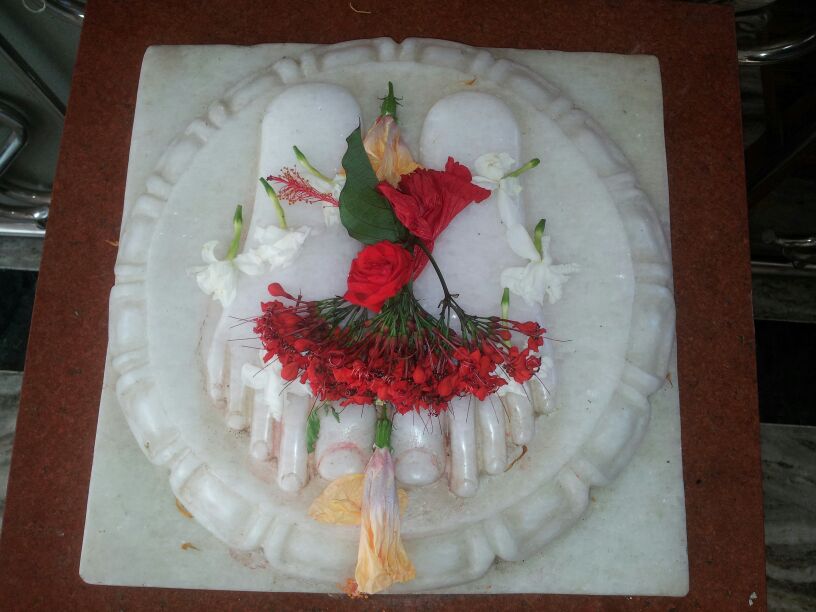 The beautiful statue was installed not before 1954. This was 36 years after his mahasamadhi. This was made out on a marble from Italy which was left in the Bombay docks. Nobody knew anything about it. Hence, the dockyard set up an auction and the buyer offered it to Shirdi Sansthan.
The exquisite quality of the marble was decided to be used for the image of Baba. However, the sculpture had an ordinary photo and it was a struggle to carve the stone.

Therefore, Baba came in his dreams showing his face from several angles. The sculpture then got the complete idea to start the work immediately. This is the statue devotees find today at Shirdi Sai Baba Temple.

Dwarkamai
Dwarkamai is a simple, unadorned structure and the home of Baba on earth. It's the centre for all miraculous happenings and is also a treasure of Shirdi. It was the perfect setting for Baba, being the simple Fakir thatheis. He did not want to refurbish the mosque and was content with it.
However, it's a place of powerful atmosphere and intensity. It's also a place of great devotion that is lively and peaceful. The Dwarkamai was renovated in 1912 after several attempts to convince Baba.

Chavadi
It's the village office and the place for tax collection also featuring village records. It's the place where Baba used to sleep and had a deep attachment to it. The village office is now relocated and, the chavadi is a shrine open to all.

Chavadi is also a significant place for devotees to offer formal worship to Baba. Devotees used to offer arati to him on his arrival from the mosque. The chavadi features a large portrait of Baba and a wooden bed. Currently, the bed is used for placing the palanquin every Thursday.

A framed photo of Baba is taken out for procession during festivals. There is a silver throne where Baba used to sleep and, only men and children are allowed there. The chavadi timings are from 3:45 AM to 9 PM.

Teachings & Practices at Shirdi Sai Baba Temple
Sai Baba was against religious discrimination. He also rejected religious orthodoxy. Baba always encouraged his devotees to chant god's name and pray wholeheartedly. The philosophy of the Bhagavad Gita inspired him to encourage people to apply in their daily life. His philosophy was simple yet, influential.
His philosophy and teachings include leading a moral life, helping others and loving every living being without discrimination. He also requested his followers to practice devotion and patience.

Sai Baba preachings also include performing one's duties without attachment and reap contentment from it. He believed in several worshipping procedures of Islam and Hinduism. However, he did not encourage rituals. His worship routine feature Salah and chanting Al-Fatiha.

Baba also enjoyed listening to mawlid and qawwali featuring the tabla and sarangi.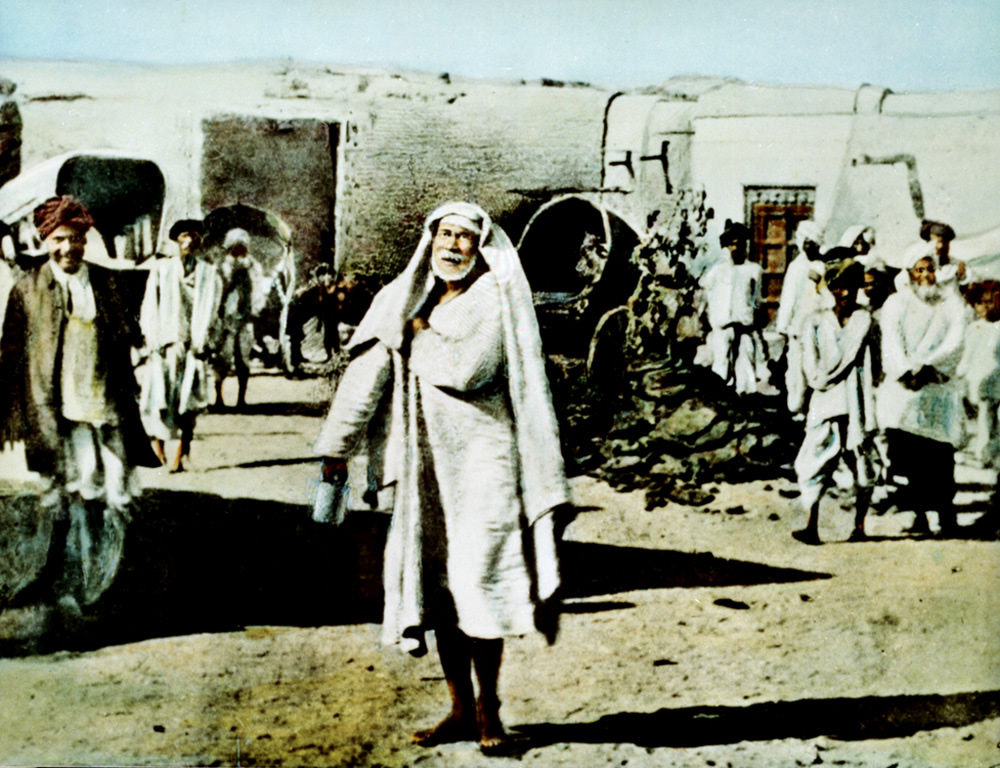 Shirdi Sai Baba movement
This is a famous religious movement of the followers of Sai Baba. It began in the 19th century when Baba was residing in Shirdi. Initially, it was a small group comprising of the inhabitants of Shirdi and other parts of the nation.

Aarti
The aarti at Shirdi Sai Baba Temple at Shirdi consists of:
Kakad Aarti in the morning at 4:30 AM
Madhyan Aarti in the afternoon at 12:00 PM
Dhup Aarti in the evening at 6:30 PM
Shej Aarti at night at 10:30 PM
Travel
Travelling to Shirdi Sai Baba Temple Shirdi is a moment of joy, utmost devotion, and peace. Maharashtra State Transport buses operate from major cities in Maharashtra. You can also choose to travel in private air-conditioned buses operating from neighbouring states.
Trains are available from prominent cities including trains from Sainagar Shirdi Railway Station. There are several flights operating from many cities and towns including direct flights.

Travelling by road is also a convenient mode of transport. You can head towards the National Highways from your location that connects to Shirdi. Private taxis and Shirdi taxis are available too.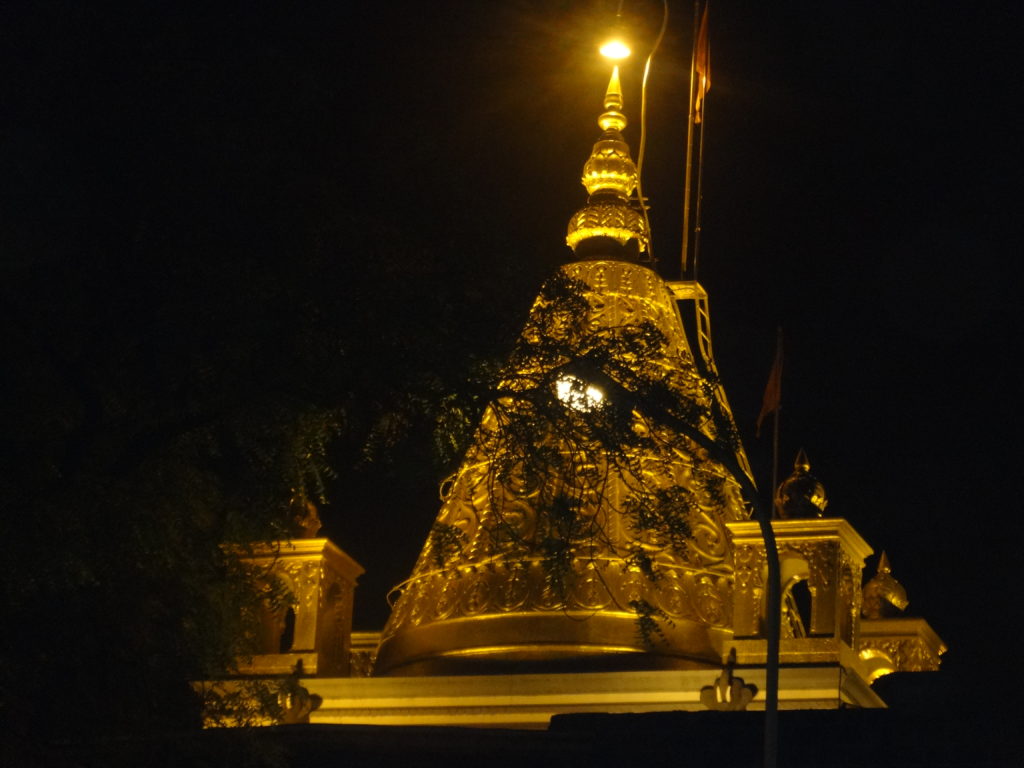 Accommodation
Devotees can book their choice of hotel from several well-furnished ones. Most of these hotels are located just a few kilometres away from the temple.

You can check out hotels like Lords Inn Shirdi, Hotel Sai Ramanand, Hotel Sai Maharaja and many others.
Visitors can also book a stay at Sai Ashram, Dwarawati or The Sai Baba Bhaktaniwassthan.

Tour Packages to Shirdi
It's not the end. One can also conveniently book exclusive customized packages to Shirdi. Leading travel agents offer the best packages at the best prices. Devotees can also cover other prominent places and temples during their visit.

You also can cover Shani Shingnapur, Muktidham Temple and Kalaram Temple in Nashik. There are some ancient caves of worship available too.

Conclusion
You trip to Shirdi will be a fruitful one comprising of loads of peace and deep-rooted devotion. The temple will evoke the spiritual being in you and makes for a complete transformation. It's a holistic experience teaching you the important aspects of life and induces a balance of mind.

The pilgrimage will have lasting effects on the physical, emotional and intellectual level. It's a soul-enriching tour that leaves you asking for more.