Sai Baba of Shirdi was a great spiritual leader who was equally revered by both Hindu and Muslim devotees. He is well known for his message of non-discrimination on the basis of religion or caste. We still do not know if Baba himself was a Hindu or a Muslim as his message as well as his practices had elements of both religions.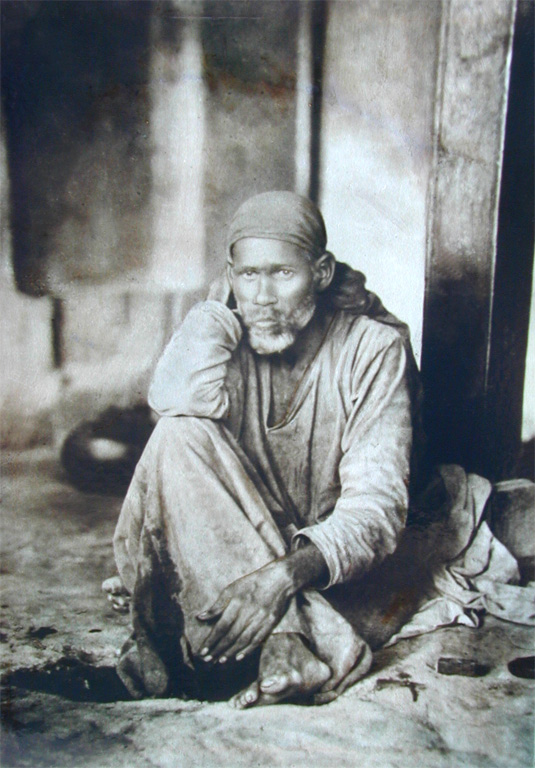 Early Life

Sai Baba of Shirdi's birthplace and date of birth are unknown. There are no records of his background. A local priest called Mahalsapati gave him the name Sai. This name means a religious man or even God. Baba is a word that denotes respect for an elderly man such as a father or grandfather. So the name Sai Baba translates as the holy/saintly father or holy grandfather.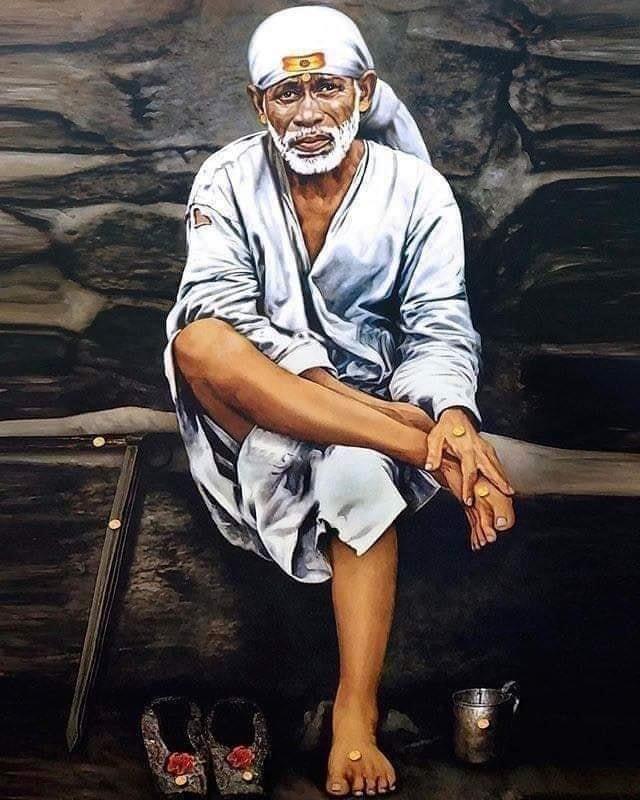 There are no definitive records to confirm Baba's early years. It is thought that Sai Baba was born in a place near Shirdi and with the name Haribhau Bhusari. Sai Baba himself was evasive in replies to questions about his origins. He gave two different versions of his childhood. He stated that he was the child of Deshastha Brahmins in Pathri village but was brought up by a Fakir in his infancy. Sai Baba of Shirdi has also stated that the wife of the Fakir entrusted him to a Hindu Guru Venkusa of Selu. He had in-depth knowledge of both Hinduism and Islam.

Appearance At Shirdi

It is believed that Sai Baba came to Shirdi when he was 16 years old. He stayed there for three years, went away for a year and then came back for good around 1858. He lived as an ascetic and sat in an Asana, meditating under a neem tree despite his young age.

The villagers wondered at the young boy who did not associate with anyone and feared none. Religious people visited him. Some of his visitors were Mahalsapati, Kashinatha and Appa Jogle. There is no evidence of what he did when he left the village. He stated that he fought with Rani Lakshmibai's army in 1857. It is also believed that he met with many religious people in the year that he was away from Shirdi.

Sai Baba's Return to Shirdi

In 1858, Sai Baba returned to Shirdi at the Khandoba Mandir. When the priest Mahalsapati saw him he welcomed him and addressed him as Sai. He was thereafter known by this name. He also started wearing a Kafni robe that was knee length paired with a cloth cap. This clothing is associated with the Sufis. Many people considered him as a Muslim fakir and this made the predominantly Hindu population of the village hostile to him at first.

Sai Baba spent four to five years living under the neem tree and wandering in the jungles around Shirdi. He meditated for long periods and did not communicate much. People convinced him to live in a dilapidated mosque. He begged for alms and had visitors from both the Hindu and Muslim faiths. Baba maintained a sacred fire called a Udi in the mosque. He gave the ashes to visitors. Sai Baba healed the sick with these ashes much like an Hakim would. He also cultivated a garden, Lendi Bagh which is still a major attraction for pilgrims.

Teachings

Sai Baba delivered teachings and lessons in the form of parables and allegories. He advised that one should pray, chant God's name and read the religious texts. Sai Baba of Shirdi told Muslims to read the Quran and Hindus to read the Bhagavad Gita and the Ramayana. He emphasised two important traits that one should cultivate, namely; Shradhha (faith) and Saburi (patience). He stood firmly against any kind of discrimination. He was also against orthodoxy in Hindusim, Christianity and Islam. Sai Baba was critical of atheism. He advised living a moral life with love for all living beings.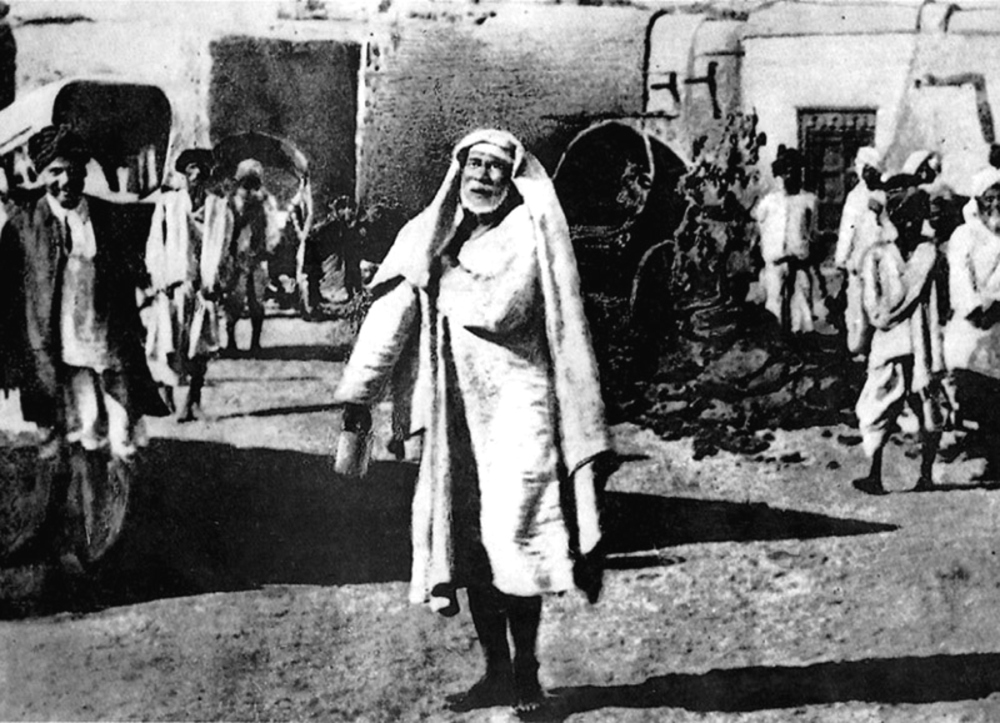 Blend Of Religions

The teachings of Sai Baba from Shirdi was an amalgamation of the Hindu and Muslim faiths. He observed the rituals of Islam. Though he did not advocate daily practices he did allow Salah, Al-Fatihah as well as Quran readings during festivals. Sai Baba also taught Advaita Vedanta. His teachings also had the influences of Jnana Yoga, Bhakti Yoga and Karma Yoga.

Charity And Kindness

Sai Baba of Shirdi stressed that one should be charitable and share. The wants of the needy are to be taken care of. A person should not drive away any person or creature that comes in need. He preached that those who feed the hungry, give water to the thirsty, clothes to the naked and also permission to strangers to rest on one's verandah are pleasing to God. He even said that if one does not feel like giving money to those who ask, one should not give. But a person should definitely avoid barking at the needy person like a dog.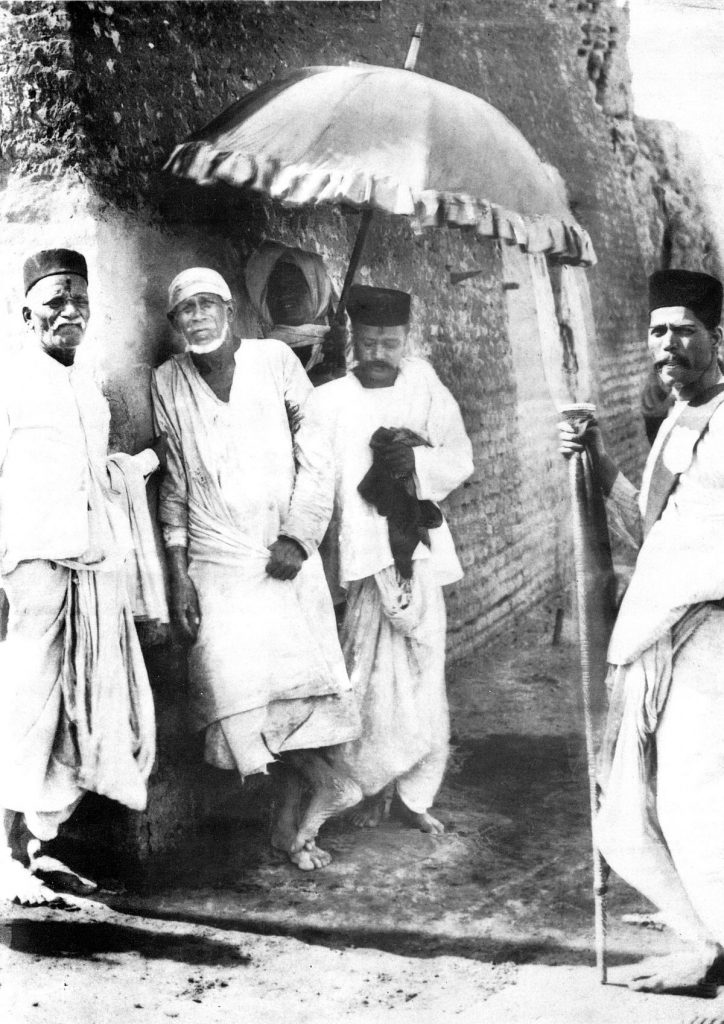 Devotees

Sai Baba did not preach or do anything to attract followers. Yet he had many devotees. His first devotee was Mahalsapati the local priest. Later the villagers of Shirdi became his followers. As his fame spread he had devotees from other parts of the country as well. He was also called Sai Baba of Shirdi or Shirdi Wale Sai Baba.

Teachings And Assurances

The underlying principle of all Sai Baba of Shirdi's teachings is that there is a unity between all religions and that we are all governed by one omnipresent God. There is no written work that specifies his teachings. His disciples recount his parables as well as teachings orally and some of his disciples wrote them down. Govindrao Raghunath Dabholkar wrote the most well-known account of whatever is known of Sai Baba's life in the Shri Sai Satcharitra.
Promises

He made eleven promises to his devotees.
A person setting their feet on the soil of Shirdi will see his/her sufferings end
Climbing the steps of the mosque will make those who are miserable happy
Baba would be active and vigorous even after leaving his earthly body
Sai Baba's tomb would bless and address the needs of his devotees
Sai Baba would be active and vigorous even from his tomb
The mortal remains of Sai Baba would speak from his tomb
Sai Baba would be ever living to guide and help all those who seek him, surrender to him and look to him for refuge
If you look at Sai Baba, He will look after you
Sai Baba will surely bear the burden cast on him
One seeking Sai Baba's advice and help would obtain it immediately
There would be no wants in the house of Sai Baba's devotees
Sai Baba of Shirdi's Message

Sai Baba did not identify himself with either Hinduism or Islam. He was very strongly neutral and belonged to both. Muslims considered him to be one of them while Hindus also claimed the same. Sai Baba would get very angry when questioned about which religion he belonged to. He created a feeling of unity and harmony between the two. Many visitors to Sai Baba were amazed and impressed by the unity of the Hindu and Muslim devotees of Sai Baba. This was often an inspiration and life-changing experience for them.

Baba knew the scriptures of both Hinduism and Islam. He would talk about Hindu Gods and quote from the Upanishads as well as the Bhagavad Gita to Hindu devotees. He would also quote from the Quran and speak of Allah to his Muslim devotees. Ishwar and Allah were the same to Sai Baba of Shirdi. He also attracted Parsi and Christian followers as the years went by. His message of unity was attractive and acceptable to all.

Miracles

The disciples of Sai Baba of Shirdi attribute many miracles to him. He performed miracles such as levitation, bilocation, curing the sick, preventing a mosque from collapsing on people, materialisation, mind-reading, Khandana Yoga and other such extraordinary acts. He also appears in his devotees' dreams and gives them advice.

Samadhi

Around August 1918 Sai Baba of Shirdi told some of his followers that he would be leaving soon. In September he had a high fever and stopped eating. He continued to receive visitors and listened to his disciples reading holy texts to him. On 15th October 1918 which was the day of Vijayadashami, he attained Samadhi. He was interred in Buti Wada in Shirdi which is now the Shree Samadhi Mandir or the Shirdi Sai Baba Temple. He did not initiate anyone or leave any successors.

Temples And Pilgrimage Centres

The first temple of Sai Baba of Shirdi was at Kudal, Sindhudurg. Sai Baba gave Dada Madyeji one rupee with which he built the temple. The Sai Baba temple in Shirdi is a pilgrimage destination for people from around the world. In continuation of the practices of Sai Baba at Shirdi, there are 4 Arthis performed daily in the Samadhi temple. The temple welcomes people from all faiths and offers free meals to all. Sai Baba today has devotees not only in the country but also worldwide. There are temples dedicated to him around the world. Shri Sai is a name that is preferred for many businesses even today. There are many people who have claimed to be reincarnations of Sai Baba of Shirdi, the most well known of whom is Shri Sathya Sai Baba of Puttaparthi.