Ramayana, a popular Hindu Purana states that Lord Ram's birthplace is on the banks of Sarayu river in the city of Ayodhya. The Ram Mandir is one of the most popular temples where devotees of Lord Ram visit.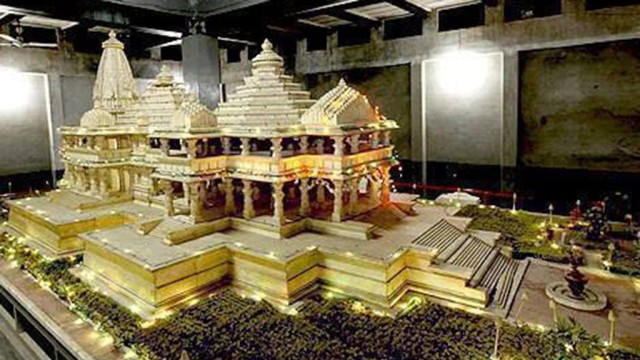 The History Of Ram Temple
Lord Ram is popularly referred to as Maryada Purushottam (ideal man). He is also believed to be the reincarnation of Vishnu. Lord Ram was born in Chaitra maasa on the ninth day of the lunar moon(between March- April). Ram Navami is celebrated during Chaitra maasa.
Facts state that both Hindu and Muslims would gather at this site to worship at Masjid-i-jansmathan (mosque built on birthplace). Mughal emperor Babur, demolished Ram Janmabhoomi and constructed the Babri Masjid in 1528. While historical facts claimed to have evidence regarding the existence of Hindu structure, they have failed to prove the very existence of the Ram temple.
Controversy Surrounding Ram Mandir
In the year 1992, Hindu activists created a ruckus by demolishing the Babri Masjid in order to rebuild Rama temple. Thereafter, the High Court of Justice of Allahabad gave a verdict by dividing the 2.77 acres of land equally amongst Hindus and the Muslims. The case has been adjourned for a few years. Meanwhile, all the materials relating to construction, and carvings, have been collected well in advance. But the people of Ayodhya are waiting for the final verdict to be pronounced.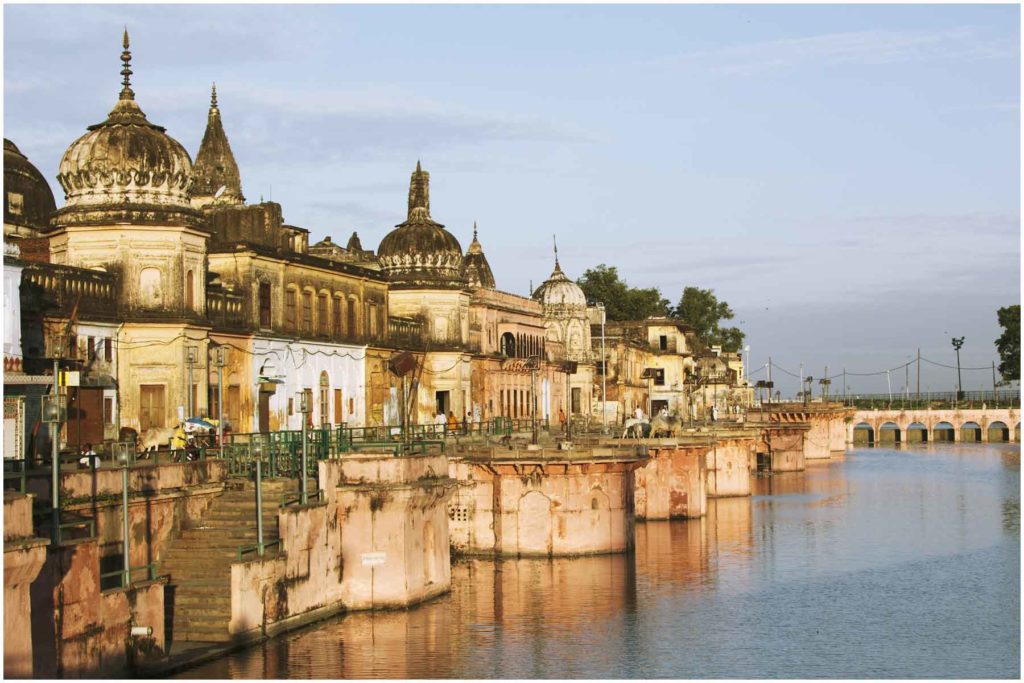 Must-visit Places

Ram Janmabhoomi Temple: Ram Janmabhoomi is one of the popular tourist attractions in Ayodhya. It is the birthplace of Lord Ram. Additionally, legends claim that Mughal emperor, Babur demolished the Ram temple and replaced it with a mosque. Following which this site has been in controversy after Babri Masjid demolition.
Moti Mahal: Moti Mahal is famous for its Mughal architecture and popular tourist destination. Moti Mahal was constructed in 1743 AD. Nawab Shuja-ud-daula wife was residing at this palace.
Hanuman Garhi: The Nawab of built this temple. In order to reach this temple, you need to climb 70 stairs. Devotees visit this temple to seek blessings from Lord Hanuman or Monkey God.
Treta ke Thakur: At this holy site, Lord Ram performed the Ashwamedha Yagya. The term Treta ke Thakur means ancient temple built on the banks of river Sarayu in Ayodhya. In fact, Idols of Lord Ram carved in black sandstone can found here.
Kanak Bhawan: Sita received a gift from Kaikeyi (Lord Ram's mother) in the form of a temple. Later, King Vikramaditya of Paramara dynasty renovated the temple.
Guptar Ghat: At this place, Lord Ram had immersed himself during the 'Jal Samadhi'. The Guptar Ghat is located on the banks of river Sarayu. Additionally, many small-sized temples are located on the same premises.
Gulab Bari: This monument is the tomb of Shuja-ud-daula located in Faizabad near Ayodhya. The significance of Gulab Bari is the presence of rose garden located near the water fountain. This place is also popular for Nawabi style architecture
Mausoleum of Bahu Begam: This place is also known as Bahu Begum ka Maqbara. The white marble tomb belongs to Shuja-ud-daula's wife Bahu Begum. The USP of this place is its architecture and beautiful garden.
Accommodation Facilities at the Temple.

Holiday resorts and cottages are at a walkable distance from this temple. In addition to this, hotels, cottages and inspection bungalows can also be pre-booked at reasonable prices. You can even inquire about special discounts on accommodation.
How to reach the Temple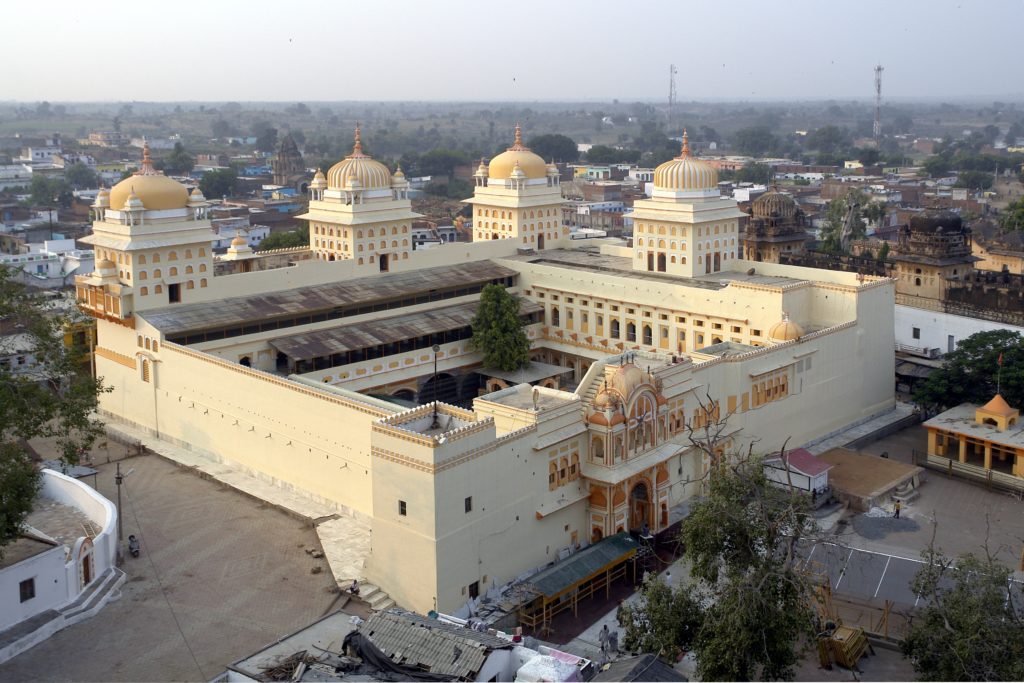 Nearest Airports to the holy city of Ayodhya are Amausi, Bumrauli, and Babatpur. Amausi airport is accessible at a distance of 134 kms. Frequent flights are available to make to and fro trips from Mumbai, Delhi, and Bangalore.
Local buses and tempos are available at frequent intervals, shuttling along the highway from Faizabad and Ayodhya.
Railway lines connecting to Ayodhya and Faizabad are also easily accessible.
Ayodhya does not have a railway station of its own. You can get connecting trains from Faizabad to Lucknow, Allahabad and Gorakhpur.
Planning to take a trip to Ayodhya? A visit to the sacred Ram mandir must be included in your list. Ram Janmabhoomi is the birthplace of Lord Ram. Lord Ram ruled Ayodhya in the olden days. Devotees can still visit the disputed site and seek blessings from Lord Ram. But the place is guarded by Indian army personnel. The best time to visit Ayodhya is between April-June, and in the winter. The beautiful carvings and architecture in and around the city will leave you mesmerized. You can also visit temples dedicated to Lord Ram and his family.