Swami Chinmayananda was a religious leader who taught Advaita Vedanta, the Bhagavad Gita, Upanishads, and other Hindu scriptures. He sought to spread their knowledge worldwide by teaching in English. He was the inspiration for the Chinmaya Mission that is a non-profit organisation with a presence worldwide. This mission works to spread the knowledge of Advaita Vedanta.
Early Life

Swami Chinmayananda was born as  Poothampalli Balakrishnan Menon or Balan to a homemaker mother and lawyer father on 8th May 1916. His father was Vadakke Kurupath Kuttan Menon of Trichur and his mother was Parukutti Menon. Balan was the third child and also had two elder sisters. The family was very hospitable and greatly revered and welcomed the Kulagurus Chattambi Swamigal, Yogiraj Bhairavananda and other visiting holy men. His family was very traditional and there was regular worship in the house. The young Balan found the long prayers a trial. He was most attracted to Lord Shiva as Gangadhara. He started playing a mental game of 'hide and seek' with Lord Chandrakaladhara. On looking back at his childhood he realised that this was an initiation into Jnana Marga by the Lord himself.
In his youth young Balakrishna Menon also had a chance meeting with Bhagavan Ramana Maharshi. While travelling the south of India through train on a rail pass, he heard about Arunachala and eventually Ramana Maharshi, the sage of Thiruvannamalai. It just so happened that he eventually arrived at the Thiruvannamalai station on the train he was on. He got off the train and went to visit the sage. While he was sitting amongst the other devotees, Bhagavan Ramana suddenly turned his attention to the young Balan, and gazed at him intently for a while. Balakrishna Menon is said to have undergone a deep spiritual experience due to this. He suddenly got up, turned about, and left. In later years, his teacher Swami Tapovan Maharaj also revealed that he had his own mystical experience with Bhagavan Ramana Maharshi.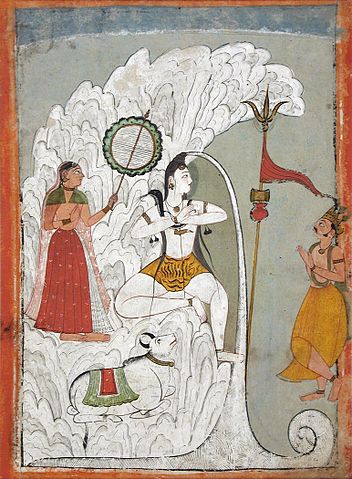 Career

After his education, Balan became a writer. He wrote strong and fiery speeches against the British rule. This led to imprisonment. Balan strongly resisted the system, superstition and blind faith. He was working for The National Herald when he decided to write an expose against the Himalayan Swamis. With this intention in his mind, he went to the ashram of Swami Sivananda in Rishikesh.
However, instead of finding what he set out to find, Balan underwent a spiritual revolution. The teachings and love of Swami Shivananda transformed him. He then changed his focus from questioning the outside world to focussing on his inner world. He soon began to ask questions that led to spiritual knowledge. On February 25, 1949, the day of Mahashivratri,
Swami Sivananda initiated Balakrishnan into the Sanyasa order. He took the name Swami Chinmayananda Saraswati. Chinmayananda translates as 'filled with the bliss of pure consciousness'. Swami Sivananda then sent him to Swami Tapovanam who lived in Uttarkashi which is in the Himalayas. This Swami did not often take disciples and laid down very strict conditions, which Swami Cinmayananda readily accepted. From 1949 Swami Chinmayananda lived a very austere life with this Guru and began a period of intensive learning.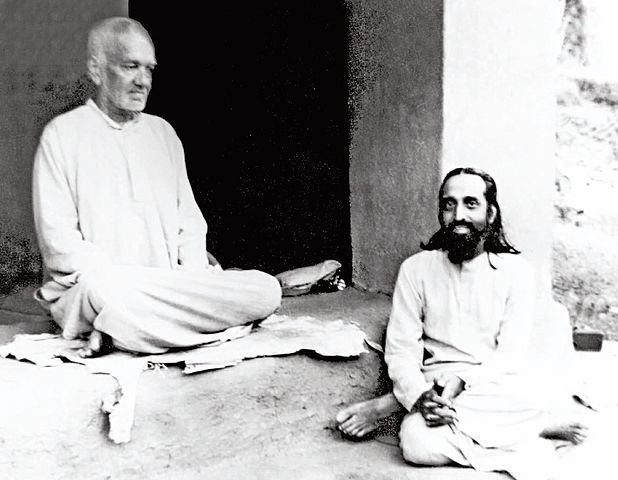 Bringing The Scriptures To The Masses

The Vedanta teachings have traditionally been only for the Brahmans. Swami Chinmayananda wanted to bring these teachings to the masses. In 1951, with the blessings of his Guru, he decided to do just that. This was totally against the prevailing practices. He then decided to give lectures on Upanishad Jñāna Yajña all over the country. His first lecture series was at a Ganesh temple in Pune in December 1951. The lectures started with a handful of people and soon grew to thousands. He encouraged all those present to participate in rituals regardless of their gender or social standing.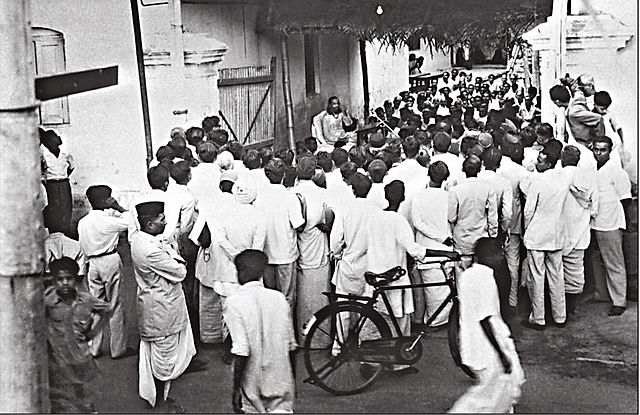 Founding The Chinmaya Mission
The second jñāna yajña was in Madras in 1953. Here, a group of people told him of their desire to create an organisation to foster the study of the Vedanta. Swami Chinmayananda was reluctant to create an institution in his name. The group argued that his name itself meant pure knowledge and did not personally refer to him. The Chinmaya Mission was formed on 8th August 1953. The President of India, Rajendra Prasad inaugurated the 23rd jñāna yajña.

International Tours

On 6th March 1965, Swami Chinmayananda started on a global teaching tour in which he visited 39 cities in 18 countries. He also continued to speak in many countries over the span if the next 28 years. In 1975, Chinmaya Mission West was formed in the United States. In 1963, Swami Chinmayananda expressed an idea to form a World Hindu Council. This attracted the attention of RSS Pracharak S. S. Apte who also had similar ideas. In August 1964, they jointly organised a conference at the Sanddepany Ashram and founded the Vishva Hindu Parishad to awaken the Hindus to their own identity as well as their traditions.
Mahasamadhi

Swami Chinmayananda suffered chronic heart problems and had multiple heart surgeries over the years. He passed away on 3rd August 1993 in San Diego, California. This is observed as the day that he attained Mahasamadhi. His mortal remains were brought back to India and he was then laid to rest in Sidhbari, Himachal Pradesh.