Visit the Kamleshwar Mahadev Mandir of Uttarakhand if you plan to go on a pilgrimage in North India. It is one of the many Shiva temples in the Garhwal hills of Srinagar. This ancient abode is famous for its sacred powers. According to popular belief, couples who want to have children can fulfil their wishes by visiting this temple.
History Of The Kamleshwar Mahadev Temple Srinagar
According to historical evidence, Adi Guru Shankaracharya built the Kamleshwar Mahadev Mandir. He was a philosopher and a theologist from the 8th century. This temple is one amongst the holiest Shiva temples in Srinagar. The other five temples are Kilkileshwar Mahadev temple, Astavakra Mahadev temple, Alkeshwar Mahadev temple, Nageshwar Mahadev temple and Ghadhiya Mahadev temple.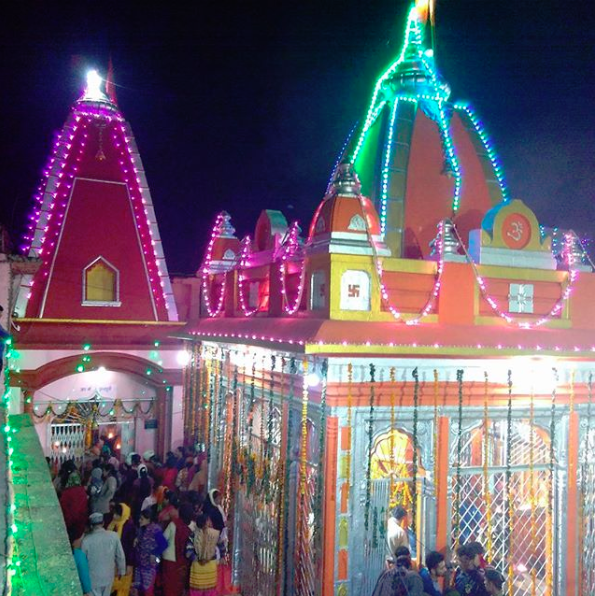 Adi Guru Shankaracharya built this temple before the 15th century. However, the temple remained unharmed during the earthquake that struck the Himalayan region in 1803. Also, the floods caused by Gohna Lake dam burst in 1894 did not affect the temple.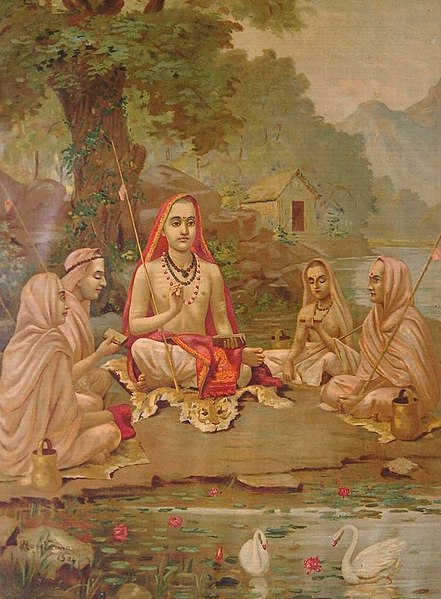 The Temple's Architecture and Design
The Kamleshwar Mahadev temple has a pagoda structure. It is one of the oldest pagodas in all of Uttarakhand. The temple also houses the idols of Lord Ganesha and Adi Shankaracharya. The Shiv Ling is present in the main sanctum sanctorum. Statues of Goddesses Ganga, Saraswati and Annapurna are also there.
The Mythology Of Kamleshwar Mahadev Temple
There are two interesting myths associated with Kamleshwar Mahadev Mandir's history. According to the first one, Lord Rama visited the Kamleshwar Mahadev temple after he killed Ravana, who was a brahmin. This was in order to wash away his sin of having killed a Brahmin. Lord Rama began to pray with great devotion to Lord Shiva and offered 1000 lotuses to the almighty. In order to test Lord Rama's piousness, Lord Shiva removed one lotus flower. Lord Rama wanted to replace the missing flower with one of his eyes. Impressed with Lord Rama's devotion, Lord Shiva appeared in front of him and granted a boon.
Another version of the same story talks about how Lord Vishnu offered 1000 lotus flowers while praying to Lord Shiva. Similarly, one of the flowers was missing, as Lord Shiva was testing Lord Vishnu's devotion. Vishnu decided to replace it with one of his lotus shaped eyes(known as Kamala Netra). Pleased with Lord Vishnu, Lord Shiva appeared before him and gave him the Sudarshan Chakra.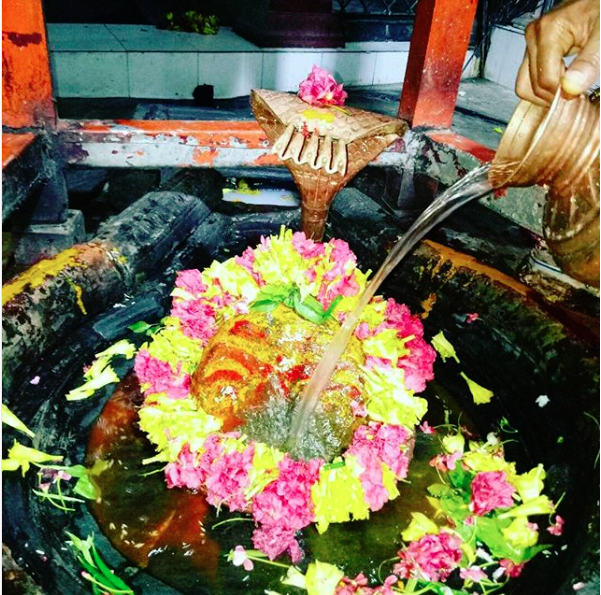 The second tale is connected to the first tale. The story goes that a childless Brahmin couple was holding a lighted lamp while watching the pooja done for Lord Shiva. When Lord Shiva appeared, he gave the Brahmin couple also a boon. The couple said they wanted a child, which the Lord readily granted. Also, at the request of Goddess Parvati, he said that anyone who stands in Kamleshwar Mahadev Mandir with a lighted lamp on Vaikunta Chaturdashi, praying for a child, will have their wish fulfilled.
The Power of Vaikunta Chaturdashi At This Shiva Temple
Devotees can visit this miraculous temple if they want to have a child. On the night of Vaikunta Chaturdashi, women hold a lit lamp and stand all night in front of the sanctum. They pray to Lord Shiva for a child. The women let go of the lamp in the nearby Alaknanda river the following morning. Devotees believe that Lord Shiva fulfils the wishes of childless couples who perform this ritual.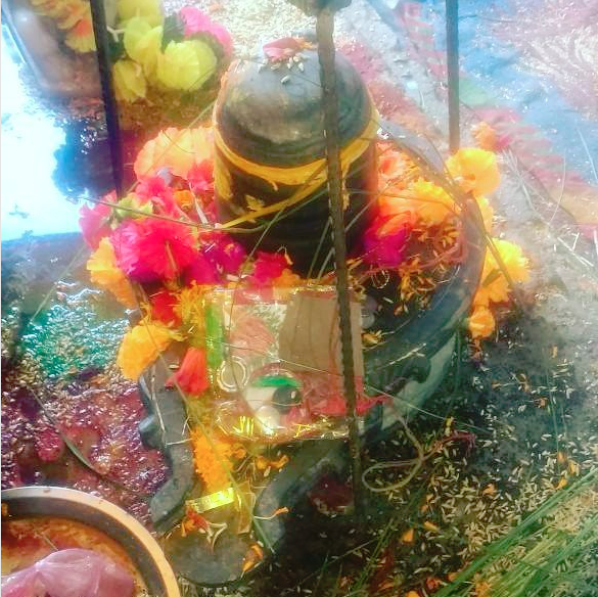 Other Festivals At Kamleshwar Mahadev Mandir
Apart from Vaikunta Chaturdashi, Shivratri is another auspicious occasion when devotees flock to this temple. Devotees fast on the night of Shivratri and pray to Lord Shiva, offering fruits and flowers. It was on this day that Lord Shiva married Goddess Parvati. Kamleshwar Mahadev Mandir also has a fair in the fortnight leading up to Shivratri.
Achra Saptami is a festival that occurs a couple of days after Vasant Panchami in the Magh month. On this day devotees and the temple priests offer 52 different dishes to the gods.
How To Reach Kamleshwar Mahadev Temple Uttarakhand
You can reach Pauri Garhwal, where the temple is located by train, flight and by road. You can also take a train or bus to Srinagar from Rishikesh or Dehradun. The nearest airport is the Jolly Grant Airport of Dehradun. Additionally, buses are available from Dehradun and Srinagar to reach Pauri Garhwal. You can take taxis to reach the temple from Srinagar.
Nearby Places of Interest
There are a number of sightseeing and tourist spots near the Kamleshwar Mahadev temple Srinagar Uttarakhand. You can visit the Chaukhamba viewpoint or the beautiful Khirsu village filled with apple orchards. You can also visit the Gola Bazar where one can shop for traditional Garhwali products.