Birthdays of Gods and Goddesses are celebrated with enthusiasm and great fervour in India. Holy books of Hindu religion mentions the birth date and time of different Gods and Goddesses. Though there is no fixed date for this event, the season and the month(according to Vedic Calendar) remains the same. One of these auspicious days is Ram Navami, the birth of Lord Rama, the seventh avatar of Lord Vishnu.

History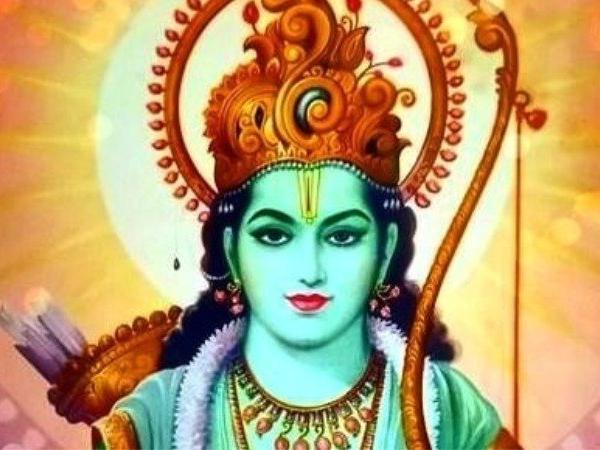 Ram Navami is the oldest festival celebrated around the globe. Ram Navami history goes back to the time of Raja Dusharath. He was the king of Ayodhya, in Uttar Pradesh. He did not have any child from any of his three wives – Kausalya, Kaikeyi and Sumita. Therefore, his princely saint Rishi Vashist suggested him to perform Putra Kamesti Yagya. Maharishi Rushya Shrunga arranged for the Mahayagya. After the Yagya, the saint gave Raja Dashrath a bowl of kheer(rice and milk dessert) as prasad. The king distributed this kheer among his three wives. And subsequently, each of them gave birth to four sons. Lord Ram was born to Kausalya.

He was the incarnation of Lord Vishnu on the face of the earth. Ramayana, the historical epic, written by Rishi Valmiki talks about his divine powers and of his many followers. Ram Navami became a festival from the time of his rule in Ayodhya. Out of love for their king, people of his kingdom started a celebration in the name of Ram Navami.
Ram Navami Festival
Ram Navami comes in the month of March-April. It comes on the ninth day of Chaitra Navratri. Navratri festivities start from the first day of Chaitra and on the ninth day, during Shukla Paksha, Ram Navami is celebrated.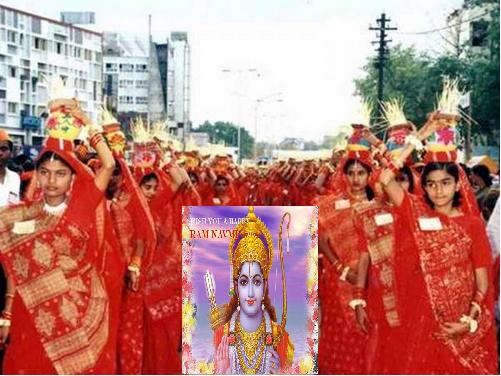 On Ram Navami, families get ready in the morning and visit the Ram Temple. You will always find images of Ram, his wife Sita, brother Laxman and Lord Hanuman together in any Hindu temple. Devotees offer sweets to the images. They perform puja and aarti in front of the images. People read out Ramayana and chant Ram Mantras. Bhajans and dances are organized throughout the day to pray to Lord Rama. Followers observe fast and dedicate the day to the Lord.

In certain places, like Ayodhya in UP, Sitamarhi in Bihar, Rameshwaram in Tamil Nadu and Bhadrachalam in Telangana, Ram Navami is of special importance because traces of Lord Ram's existence have been found there. Some states take out Ram chariots and processions. Some also celebrate the wedding anniversary of Sita and Ram.

Meaning

Ram refers to the Hindu god Lord Rama, and Navami means the ninth day of the fortnight, or paksha, of the Hindu Calendar. The meaning of Ram Navami confers that it comes on every ninth day of a fortnight, in other words, the ninth day after the new moon day.

Ramayana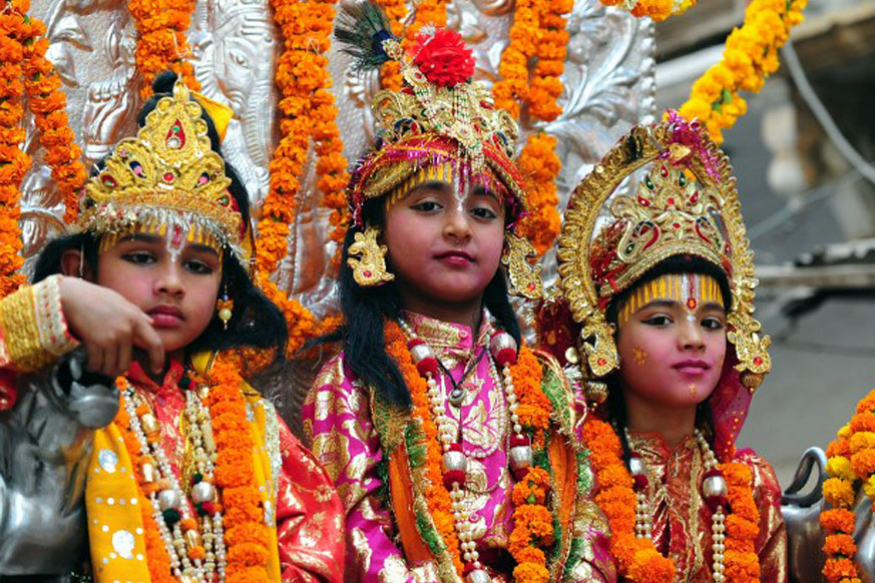 The Ram Navami story, also known as the Ramayana, is the story of Lord Rama and his three brothers. It's a story of chivalry, righteousness and the goodness of Lord Rama. It also talks about his marriage to Sita, the daughter of Maharaja Janak. After their marriage, Rama's father wanted to give the whole kingdom to Lord Rama and make him the ruler. But Kaikeyi becomes adamant on her son becoming the king. Hence, she forced the king to send Rama and Sita away to spend years in exile. Rama agreed immediately.
A series of unfortunate incidents resulted in Sita being captured by Ravana and thus started Lord Rama's quest to rescue Sita. During this quest, he meets Lord Hanuman. Ravan takes Sita to Lanka. A battle takes place between Lord Rama and Ravana. Rama kills Ravan and assigns the kingdom to Raavan's brother Vibhisan. They return to Ayodhya and Lord Ram is crowned the king of Ayodhya.

Ram Navami Fasting

Ardent followers of Lord Rama keep a fast on this day. They dedicate their day to prayers and worship of Lord Rama. It is a belief that anyone who keeps this fast with faith and sincerity gets health, wealth and prosperity. The Ram Navami fast is of 3 types:

Fasting till noon
Eating only once a day
Fasting till midnight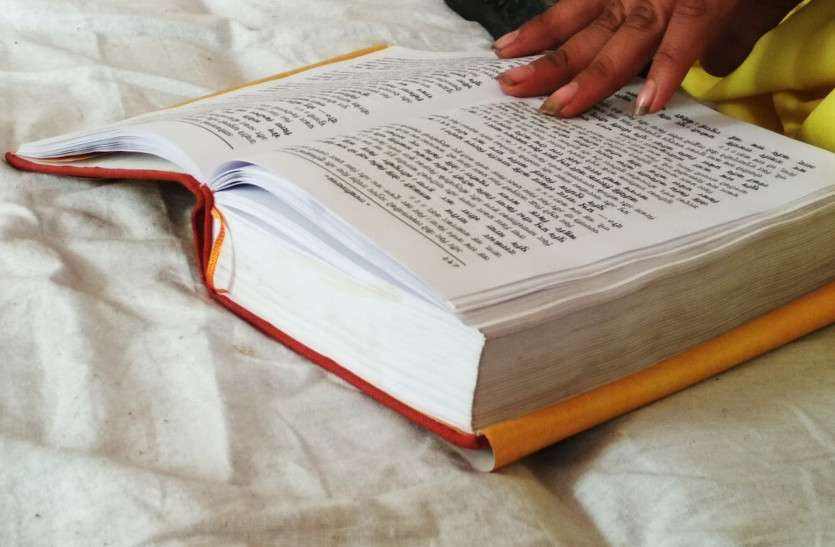 Ram Navami fast starts from the last midnight and ends by late night on Ram Navami day. Fasting in Hindu religion means intake of only fruits and grains. You have to use Kuttu flour for making rotis or puris. Potato becomes the staple food that day. You can eat it in any form but without turmeric powder, coriander powder or red chilly powder. You have to use sendha namak or rock salt for cooking instead of normal salt on that day. Many people also give up water, but it is not a rule. Anyone who cannot bear such a tough fast may not do so.

You can drink tea, coffee, fruit juices, curd, and milk besides water during the fast.