Among the Hindu community in India, Hanuman Jayanti or Hanuman Janam-Utsav is a religious festival of the utmost significance. While the celebrations take place on different days in different parts of India, the most common Hanuman Jayanti date falls on Chaitra Poornima in the Hindu month of Chaitra. Since Hanuman Jayanti marks the birth of Lord Hanuman, it is the day of veneration and prayer. It is one of the most auspicious and joyous festivals in India.
What is Hanuman Jayanti?
Hanuman Jayanti is a Hindu festival that celebrates the birth of Lord Hanuman, who regarded as a protector against evil and a symbol of strength. Hindus also celebrate this festival to offer their respects to Lord Rama by worshipping Lord Hanuman. It falls in the month of Chaitra and is usually celebrated on Chaitra Poornima. In Tamilnadu and Kerala, it is celebrated in the month of Dhanu. On this day, worshippers flock to Hanuman temples after bathing early in the morning to offer prayers. They also receive holy sweets, sacred ash and water from the river Ganga. Devotees also spend this day singing devotional songs or reading texts such as the Hanuman Chalisa. Reciting this prayer is important as it will remove negative influences. According to popular belief, on this day, people obtain forgiveness for their sins. Lord Hanuman ensures that his devotees have a prosperous life.
Background of Hanuman Jayanti
Lord Hanuman is chiefly venerated for his strength and energy. Hindus also respect him for his unstinting devotion to Lord Rama as mentioned in the Hindu epic Ramayana. Hindus see him as an avatar of Lord Shiva himself, who represents selflessness, wisdom, strength, and resilience. Sri Hanuman holds immense powers and the ability to wield multiple weapons along with an ability to change shape and form at will. He also rivals Garuda in the swiftness of flight.
Sri Hanuman was born to Anjana Devi, an apsara. In order to overcome a curse, she performed penance to Lord Shiva and was blessed with a son. According to a legend, Lord Shiva instructed Lord Vayu – the wind god, to channelize his own energy into Anjana's womb. Hindus, thus commonly regard Sri Hanuman as the son of Vayu. He is also known as Vayuputra. He assumes the form of a Vanara, or a humanoid shape with a monkey-like face. His devotees chiefly regard him for his ability to control his strength and powers for intelligent use. Hindus worship Sri Hanuman in order to achieve the same balance and control in their own lives, so that their emotions do not get the better of them.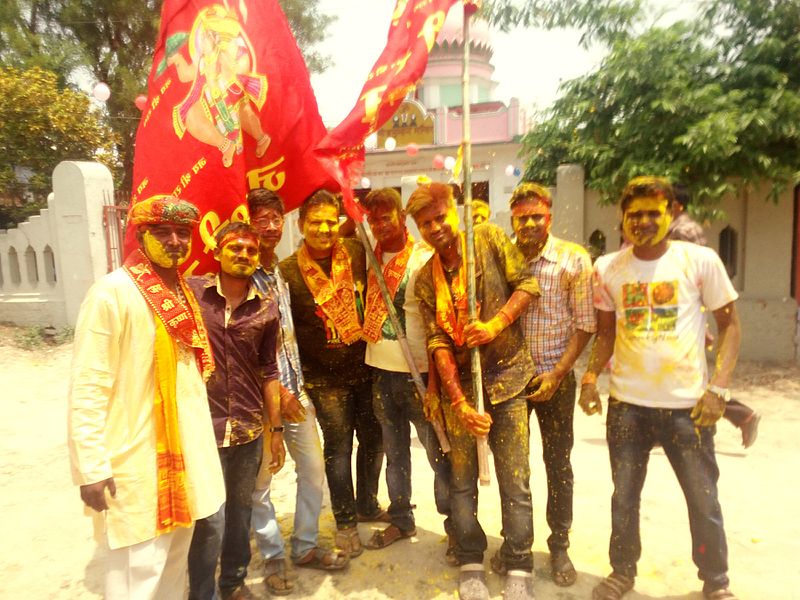 The Celebrations
In the states of Tamil Nadu and Kerala, Hindus celebrate Hanuman Jayanti on the New Moon date of the Hindu solar month of Dhanu. However, most other states celebrate it on the Full Moon day (poornima) of the Hindu lunar month of Chaitra. Chaitra Poornima typically falls in either March or April according to the Gregorian calendar. On the date of Hanuman Jayanti, Hindu devotees visit Hanuman temples after bathing early in the morning. They offer prayers and sacrifices for a long and prosperous life. Devotees also take sindoor from the body of the Hanuman idol and apply it on their own foreheads. In return, the temple priests distribute sweets, coconuts, vermilion, holy water and fruits to the devotees.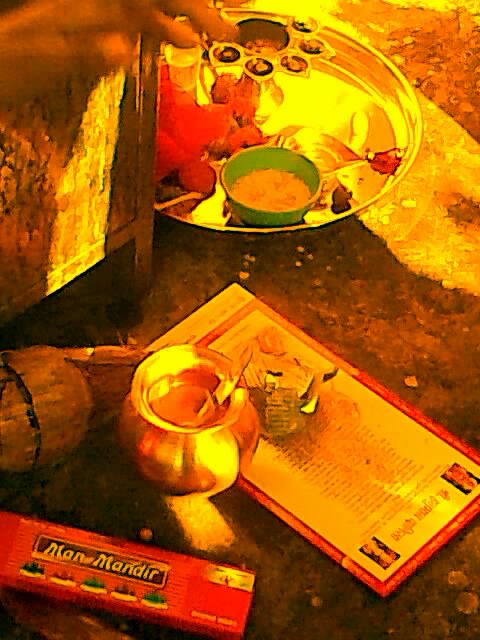 The Customs and Rituals
On this day, most temples play host to religious and spiritual discourse from dawn, as Lord Sri Hanuman was born at dawn. Many temples also host readings of the Hindu epics Ramayana and Mahabharata. A large number of devotees choose to fast on this day. They also maintain a celibate state of prayer for greater fulfillment. Many devotees spend the entire day in prayer, reciting mantras and reading holy texts, so that their prayers may be answered by the god. In particular, many members of the wrestling and bodybuilding community worship Sri Hanuman so as to imbibe his strength.
To the Hindu devotees, veryfew festivals are as momentous and holy as Hanuman Jayanti. The entire country India embraces this day with religious fervor and offers prayers for a long life. People also pray for protection against evil. Lord Hanuman represents not only strength and wisdom, but also the essential harmony between nature and mankind. By worshipping him, Hindus seek to combat the negative influences in their own lives, therefore gaining the strength required to surmount obstacles and emerge victorious. No matter which state of India you are in, you will always see how faithfully the Hindu community celebrates Hanuman Jayanti.