Ireland is an island in the North Atlantic Ocean, which is divided into the Republic of Ireland (or Ireland) and Northern Ireland (part of the United Kingdom). Ireland is a land full of history and folklore so it is not surprising that this has influenced its traditions, customs, and rituals regarding special occasions like funerals, christenings, weddings, and many more. In this article, Irish wedding customs and their significance will be explained to you.
Irish Wedding Traditions and Customs
Irish weddings include traditions and superstitions. Many customs originated to ward off evil spirits, derived from ancient Ireland. Many couples use traditional rituals and modern customs.
Handfasting or Tying the Knot: This unity ceremony is an ancient Celtic tradition. One ties the couple's hands together with a cord, ribbon, or rope.
Horseshoe:
A horseshoe is said to bring luck to the bride so she used to carry one while walking down the aisle. These days, a bride might use a horseshoe charm tied to the bride's bouquet, or a horseshoe made of porcelain or fabric. The horseshoe should always be pointed up so that good luck doesn't run out. This is one of those fun Northern Irish wedding traditions. 
Celtic Knot:
These knots are symbolic patterns of a looped knot which has no beginning or end. One can find a variety of designs found in ancient manuscripts and stone crosses. The different Celtic knots have different meanings such as love, loyalty, or faith. There are eight main styles: Trinity Knot (Triquetra), Celtic Love Knot, Shield Knot, Celtic Cross, Dara Knot, Solomon's Knot, Sailor's Celtic Knot, and Celtic Spiral Knot.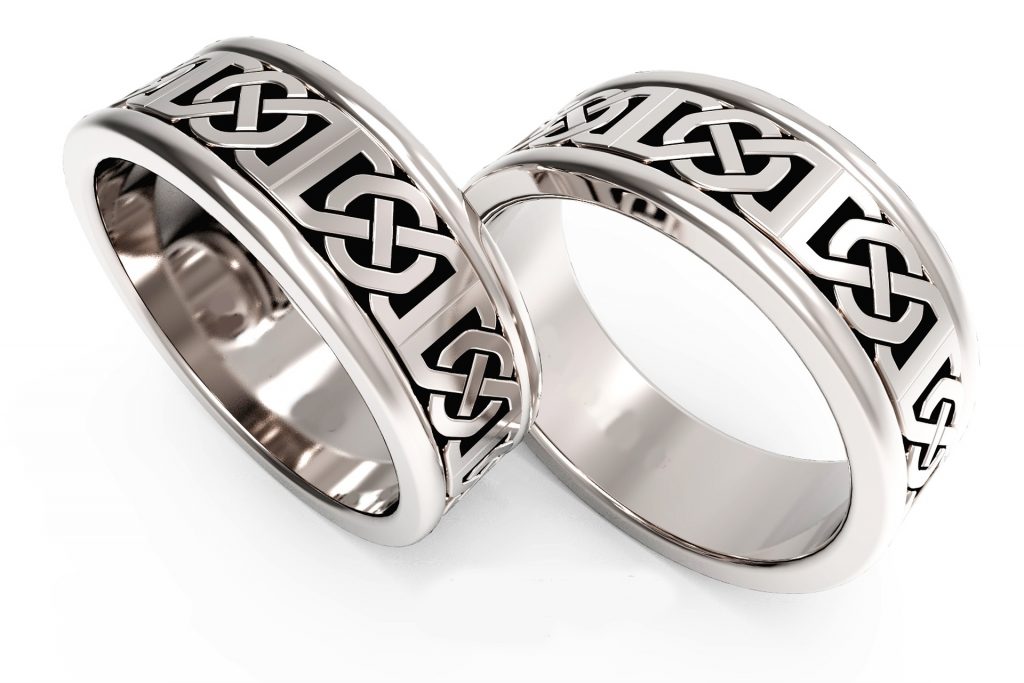 Claddagh Ring:
This type of ring first appeared in the 1700s in a city called Claddagh which is part of Galway city. This traditional Irish ring has a crown representing loyalty, a heart symbolising love, and two clasped hands signifying friendship. As an old Irish tradition, people pass these rings down from one generation to the next one. Many couples use a family heirloom ring as a homage to traditional Irish wedding rituals.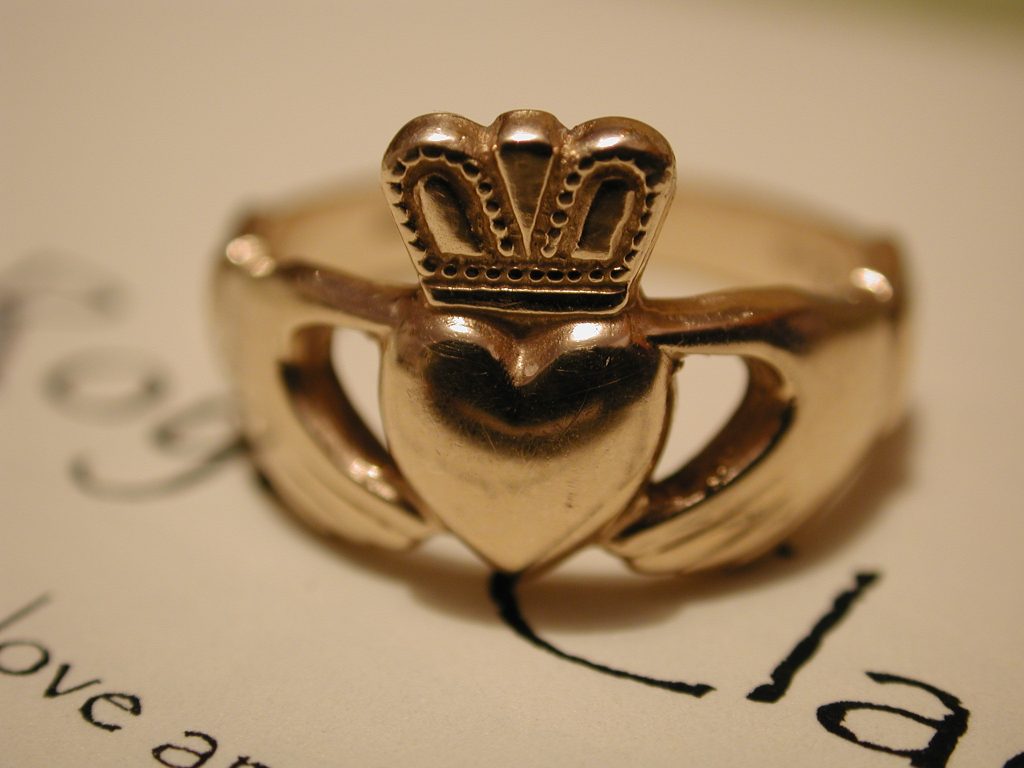 Irish Uilleann Pipes and Celtic Harp:
Music is an important part of Irish wedding rituals. These Uilleann Pipes are the characteristically national bagpipes of Ireland. Dressed in kilts, the musicians play as guests arrive, and as the bride enters the church. The piper can also lead the couple out at the reception. You can also hear a harpist playing the Celtic Harp during Irish weddings. With deep roots in Irish history, the Celtic Harp is the national symbol of Ireland.
Wedding Bells:
According to traditional Irish wedding customs, ringing bells wards off evil spirits. A couple may give their guest bells to ring as the couple walks down the aisle after the ceremony. Guests can also gift wedding bells to the couple. 
Wedding Ceremony:
Normally, an Irish wedding takes place in a Catholic church if the couple is Catholic but there are secular wedding ceremonies performed. Recitation of prayers and readings from holy books happen with a Catholic priest presiding over the whole ceremony. Several generations have passed down many of these Irish blessings and prayers. 
Child of Prague:
This is a medieval statue of baby Jesus Christ holding a globus cruciger (a cross on top of an orb). One places a Child of Prague figurine outside the wedding in a garden to guarantee good weather for the ceremony. 
Irish Dance:
Everybody knows the Irish Dance in the modern day, an integral part of Irish weddings. With Irish Uilleann Pipes or Celtic Harp, Irish Dance is a highly joyous party of a wedding celebration. 
Irish Toasts and Blessings:
An Irish wedding reception must have toasts and blessings given to the couple. Guests drink Irish beers (for example Guinness) and spirits for this merry occasion which can happen during dinner at a wedding reception. Guest may also give traditional Irish blessings or poems to toast the couple.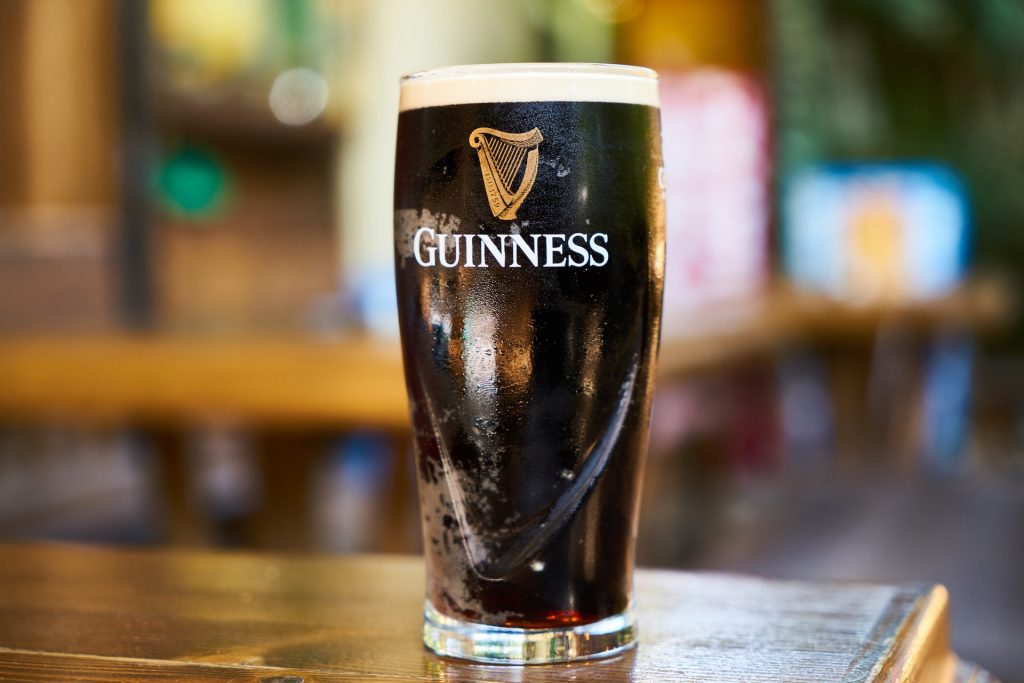 Irish Wedding Cake:
According to Irish wedding reception traditions, a couple serves a fruit cake as this is the traditional wedding cake. This multiple tier cake, usually soaked in whiskey, might contain raisins, candied cherries, currants, almonds, molasses, citrus peel, rum, ginger, nutmeg, and much more.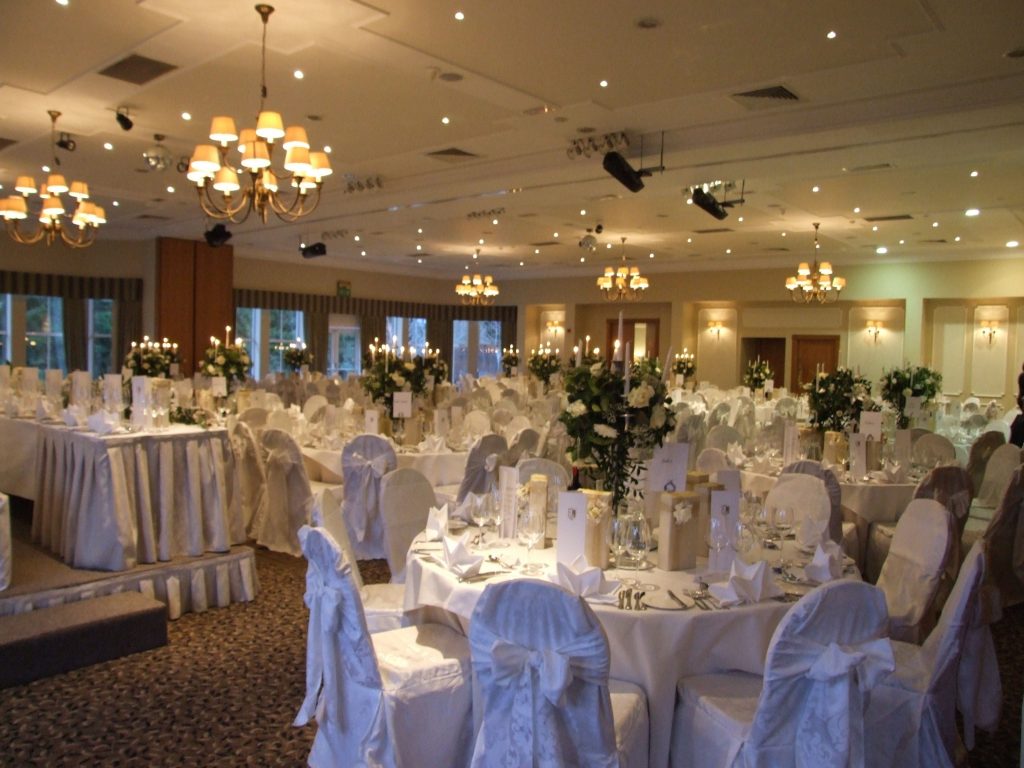 Irish Wedding Attire
Bride:
A traditional Irish wedding dress for the bride is blue in colour because it was the symbol of purity in ancient times to the popularity of white wedding dresses. Nowadays, the bride incorporates blue into her accessories or a blue piece of cloth gets sewn into the dress. The dress may include important Celtic symbols like crosses, knots, or shamrocks. Another important aspect is the Irish lace so a bride might wear an Irish lace headpiece or a wedding veil with Irish lace. Brides usually save some of their wedding lace for a christening gown; whether it is a lace handkerchief or lace sewn into the dress. Wildflowers are a part of Irish wedding ceremony traditions; a bride could include these flowers in her wedding bouquet, wear a wildflower crown instead of a veil, or braid them into their hairstyle.  
Groom:
A groom wears an Irish kilt tartan representing the counties and districts. Traditional attire also includes a white tux shirt, a bowtie, knee socks with ribbons to match the colour of their tartan, a Brian Boru jacket (named after the Irish warrior king), a Sporran with shamrock design, and Ghillie Brogue shoes.
Modern Irish Wedding Traditions
Irish weddings are always extremely fun to attend with so many traditional elements mixed with modern customs. Whether you are invited to or planning your Irish wedding, these rituals and customs will make your special day even more exciting.